Georgia cop who said 'we only kill black people' to be fired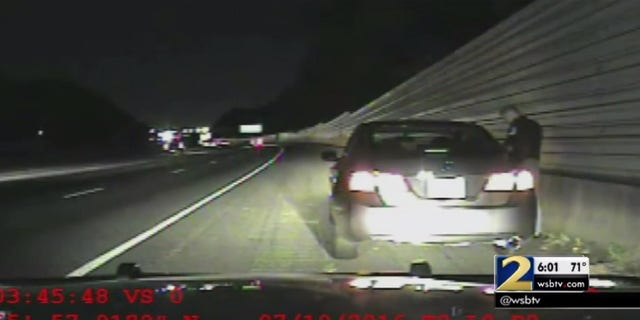 The Georgia police lieutenant who said cops "only kill black people" during a traffic stop, will be fired, the police chief said Thursday.
"I have known Lt. (Greg) Abbott for years and perceived him as honorable, but he's made a mistake," Cobb County Police Chief Mike Register said, according to the Atlanta Journal-Constitution. "I don't know what is in his heart, but I know what came out of his mouth. We recommend that he be terminated and we are moving forward on that."
During a DUI stop last month, Abbott was recorded on dash-cam video telling the driver, "Remember, we only kill black people."
The officer's statement was in response to the driver telling the lieutenant she was afraid to move her hands because she had "just seen way too many videos of cops…"
GEORGIA POLICE OFFICER AT DUI STOP: 'WE ONLY KILL BLACK PEOPLE'
"But you're not black," Abbott said to the driver. "Remember, we only shoot black people. Yeah. We only kill black people, right? All the videos you've seen, have you seen the black people get killed?"
The dash-cam video was timestamped July 10, 2016, but it was brought to light on Wednesday after Channel 2 Action News obtained the dash-cam video and submitted an open-records request and the police chief and his command staff looked into it.
Register, who was not police chief during the time of the video, said Abbott's comments were "inappropriate" for a cop to say.
"I wish Lt. Abbott well. But I think that was very inappropriate for any police officer to say that, but especially one of our leaders in the department," the chief reportedly said.
Abbott was on the force for 28 years.
The Associated Press contributed to this report.