Georgia church bus crash: Family of teen killed shares final journal entry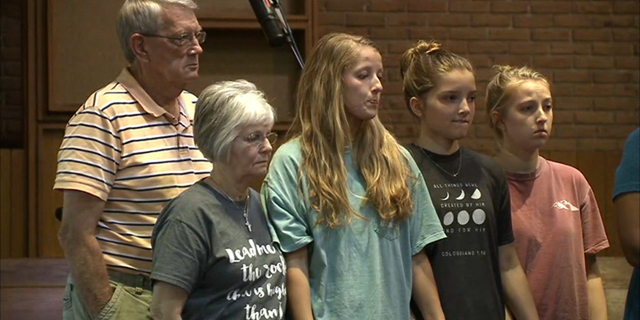 NEWYou can now listen to Fox News articles!
Behind rows of suitcases once bound for a youth missionary trip to Africa, and flanked by friends, family and South Fulton city officials, the mother of 17-year-old Sarah Harmening described her daughter, who only hours before died in a bus crash in the city of South Fulton.
"We asked to have the opportunity to speak because our daughter Sarah was a gift to us that was given on December 20, 1999. And she loved the Lord with a love that was tangible," Karen Harmening started. "I hope you will listen to it because it's what she lived and breathed for."
1 DEAD, DOZENS HURT AFTER BUS OVERTURNS OUTSIDE ATLANTA
Visibly holding back a flood of emotion and standing beside her husband Scott, the Alabama mother explained why her daughter was headed to Hartsfield-Jackson Atlanta International Airport Thursday afternoon.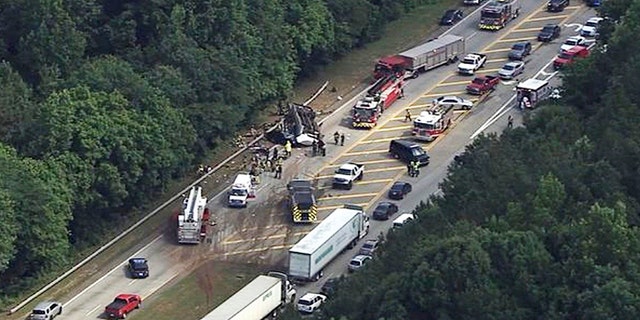 "They were on the mission trip to Botswana," she said. "And she was so excited. She earned all the money to go and share Christ with children of Botswana."
Sarah was part of a youth group from Mount Zion Baptist Church in Huntsville, Alabama, which was on the first leg of its mission trip to Africa, a 3-hour trip to Atlanta's airport, when the church's bus tangled with two other vehicles, causing it to overturn.
Sarah's mother said her daughter was biding her time on the bus, writing one final journal entry. It was an entry her mother wanted to read aloud to those gathered in the sanctuary of the Kingdom of God Church late Thursday evening, so Sarah's "heart" could be shared with the world:
"'I was just sitting here on the bus feeling a little sad. I guess because I'm going to be gone so long and I was a little uncomfortable. Then I decided to read my Bible. I prayed and opened up to 1 Peter 5 and 2 Peter 1. Pretty much everything I read applied to me now. It talked about watching over the flock entrusted to you which would be my little buddies in Botswana.'"