GE Invests in Idaho Wind Farms Valued at Nearly $500 Million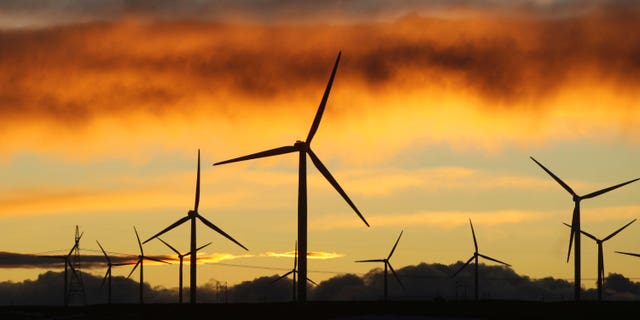 NEWYou can now listen to Fox News articles!
BOISE, Idaho -- General Electric Co. is taking a majority stake in 11 wind farms in Idaho, a project valued at almost $500 million, according to the company selling the assets.
Exergy Development Group, a wind-farm developer based in Boise and Helena, Mont., says GE Energy Financial Services is taking majority stakes in the projects near Hagerman and Burley.
Once completed, the turbines here could generate up to 183 megawatts of electricity, to be sold to Idaho Power Co.
Companies like GE can profit from generous federal tax credits granted to alternative energy projects like these.
Exergy President James Carkulis says his company will remain a minority owner.
The wind parks will be outfitted with 122 GE-made 1.5-megawatt turbines. GE will operate and maintain the turbines for seven years.