Gangster's Crime Scene Tattoo Leads to Murder Conviction in 2004 Cold Case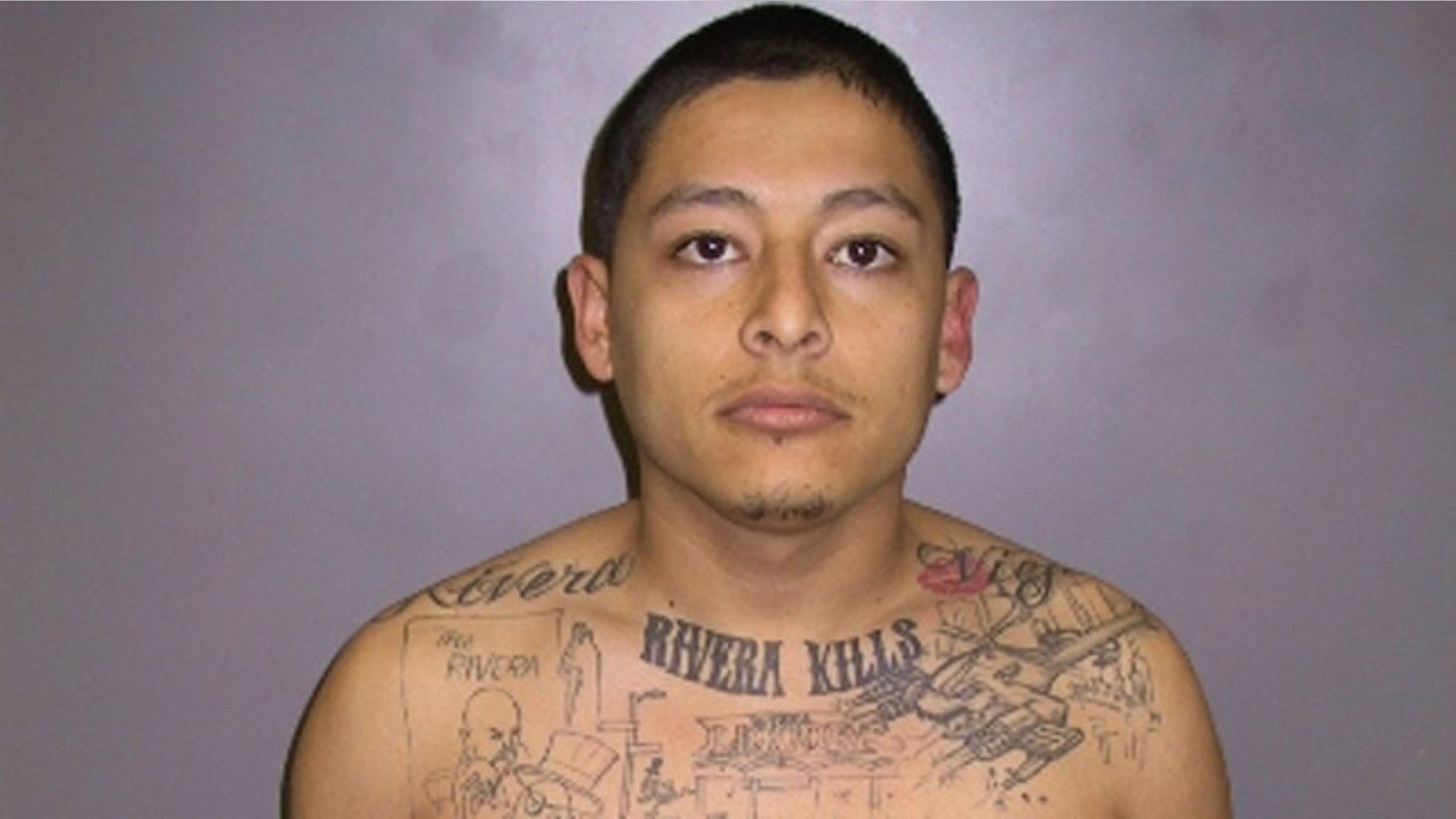 Authorities are crediting clues found in the tattoos on the chest of a young California gang member with cracking the case of a 2004 liquor store killing that had once stumped investigators, the Los Angeles Times reports.
Los Angeles County Sheriff's homicide investigator Kevin Lloyd was looking through pictures of tattooed gang members in 2008 when he noticed what appeared to be the murder scene inked across gangster Anthony Garcia's chest, according to the newspaper.
Among the images found on Garcia was a man being hit by bullets. A sketch of a liquor store adorned with Christmas lights was also inked into his skin as well as the words, "Rivera Kills" -- an apparent reference to the gang Rivera-13.
Garcia, whom authorities had picked up and released on a minor offense, reportedly was arrested again -- this time in the shooting death of 23-year-old John Juarez outside of Ed's liquor store in Pico Rivera, Calif.
Investigators, posing as gang members, eventually got a confession from Garcia, the newspaper reports.
Garcia was convicted of first-degree murder this week and is scheduled to be sentenced in May.
"Think about it. He tattooed his confession on his chest," Capt. Mike Parker told the newspaper. "You have a degree of fate with this."
Click here for more on this story from the Los Angeles Times