Gadsden flag, called Tea Party symbol, removed from New York military armory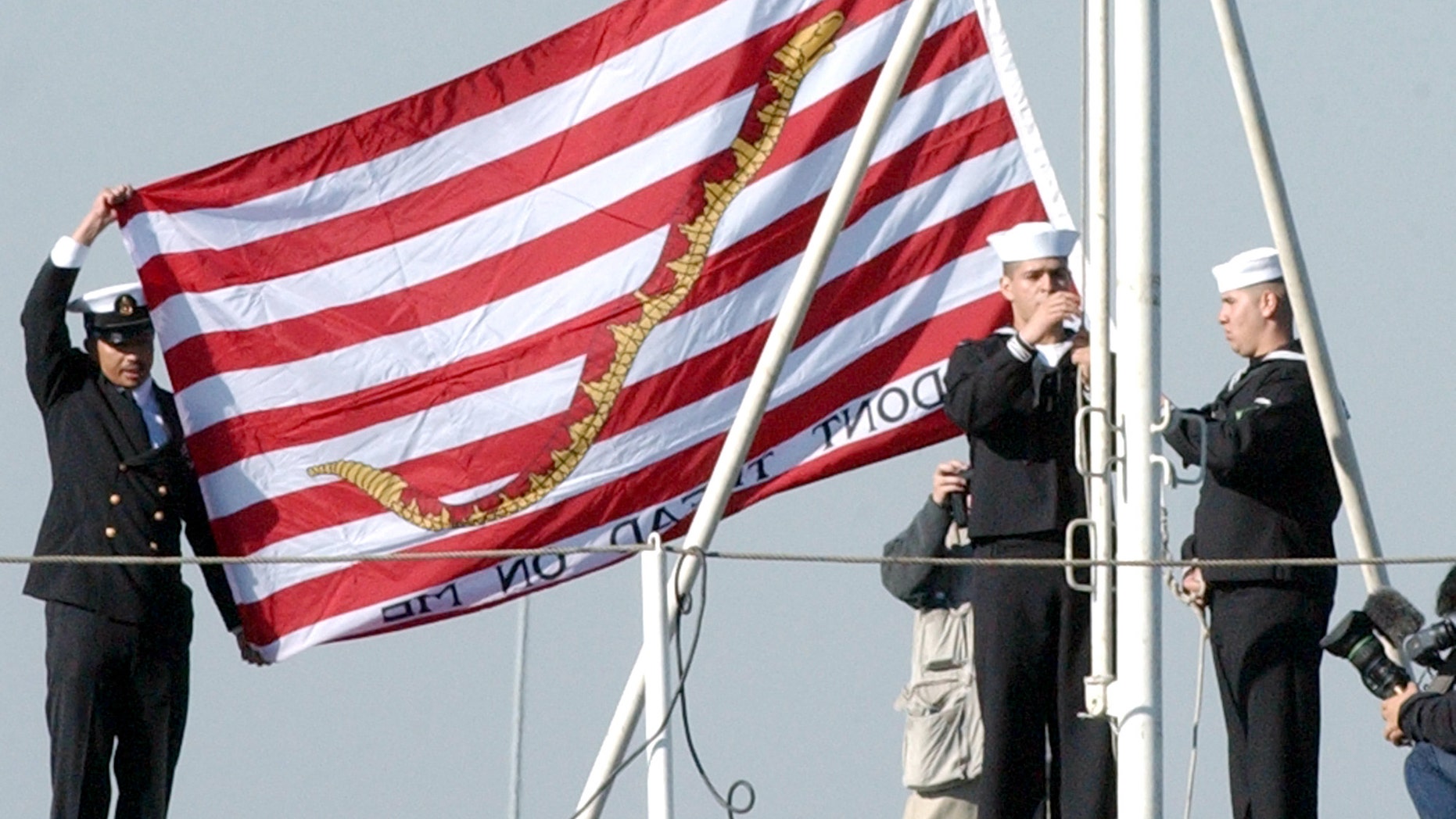 A group of New York veterans is preparing to march into court after a town ordered the Gadsden flag removed from a military armory.
The city of New Rochelle, N.Y., has removed the Gadsden "Don't Tread on Me" flag from the New Rochelle Armory after the city council refused to let a veterans organization display the flag, World Net Daily reported.
The United Veterans Memorial and Patriotic Association of New Rochelle is fighting the decision, ordered by City Manager Chuck Strome after complaints that the flag is a symbol of the Tea Party movement, according to World Net Daily.
[pullquote]
But Strome did an about-face after Peter Parente, president of United Veterans Memorial, sent Strome the history of the Gadsden flag, which is flown beneath the U.S. flag on many military sites, according to World Net Daily.
Then the New Rochelle City Council overruled Strome, voting 5-2 to have the flag removed.
According to the Washington Examiner, the council objected to the flag because they said Parente is a member of the Tea Party and wants to display the flag to push a political agenda.
Parente said no one in the veterans group is a Tea Party member. "I'm a proud Republican," he told the council, according to the Examiner.
Now, the veterans have found an ally in the Thomas More Law Center and are ready to go to court.
"Their outrageous decision to confiscate a cherished symbol of our War for Independence smacks of pure partisan politics," Richard Thompson, chief counsel of the Thomas More Law Center, told World Net Daily.
"Many Americans fought and died for our independence under that flag, and the law center will take available means to return the Gadsden flag back on the veterans' flag pole. As one Revolutionary War hero said, we 'have just begun to fight,'" he added.
According to the U.S. Navy website, beginning Sept. 11, 2002, all U.S. Navy ships have flown the First Navy Jack flag. The flag, first used by the Continental Navy in 1775, consists of a rattlesnake superimposed across 13 alternating red and white stripes with the motto, "Don't Tread On Me."
According to the site, Commodore Esek Hopkins used the First Navy Jack as a signal to engage the British in the American Revolution. The Jack in today's fleet represents a historic reminder of the nation's origin.