G.I. Joe named 20th Century's top toy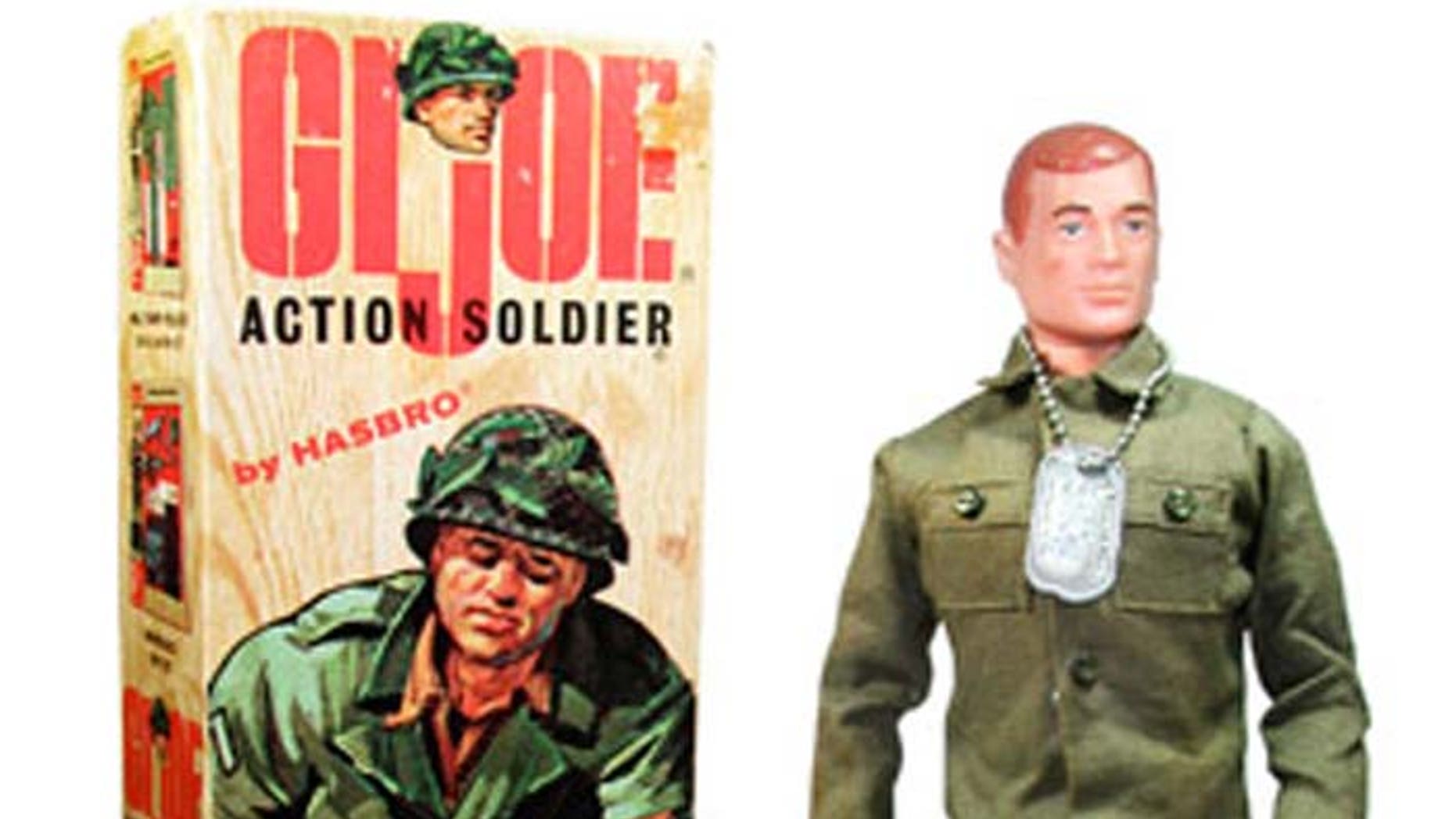 G.I. Joe vanquished Legos and Transformers, Barbie and the View-Master to be named the top toy of the 20th Century in a recent survey.
The battle-hardened Hasbro action figure, which first hit toy shelves in 1964 as the Vietnam War ratcheted up, was picked by visitors to the Children's Museum of Indianapolis' website as the top choice. The original 12-inch soldier, relaunched as a smaller action figure in the 1980s, has captured the imaginations of young children for years.
The museum picked their top 100 toys of the last century and put them up for a vote that 24,000 people participated in.
[pullquote]
"Toys are a powerful tool for exploration and imagination as we learn and grow," said Jeffrey Patchen, the museum's president & CEO.
Transformers and Legos came in second and third place, respectively. Other toys that fared well in the voting included Etch-a-Sketch, Play-Doh, Monopoly, Hot Wheels, Lincoln Logs, Mr. Potato Head, Cabbage Patch Kids, Crayons, Spirograph and Raggedy Ann.
The National Museum of Play in Rochester, N.Y., inducted G.I. Joe into its National Toy Hall of Fame in 2004. According to the New York museum's website, Hasbro has sold more than 400 million of the action figures. The original figure was shrunk to eight inches in the 1970s, then retired from production in 1978 before its resurrection as a 3.75-inch figure in 1982. In the early 1990s, Hasbro took G.I. Joe back to its original size, and cashing in on collector demand, produced several new and vintage replica versions.
From its early days during the Vietnam War, G.I. Joe has been controversial, according to the Toy Hall of Fame.
"For some critics, Joe's message of "might makes right" is the wrong one to share with children," says the Hall of Fame's website entry on G.I. Joe. "Other adults counter that Joe encourages kids' stories of good triumphing over evil and fosters creativity, imagination, and self-esteem. But while grownups argue over Joe's merits and flaws, kids play on, and hundreds of other "action figures" people the toy landscape."