Funeral held for New Jersey victim of bike path attack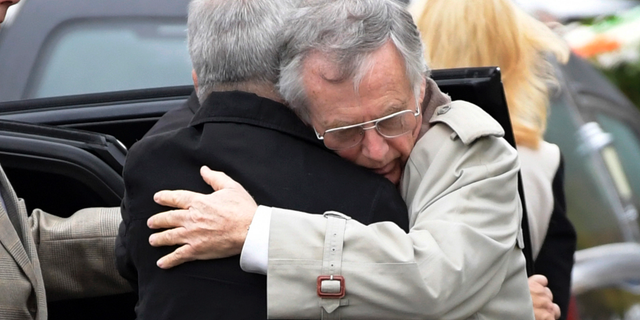 NEW MILFORD, N.J. – A New Jersey church has held a funeral for a man who was among eight people killed in a truck driver's rampage on a New York City bike path.
Bagpipe music filled the air Monday as the casket bearing the body of Darren Drake was brought into and out of the Church of the Ascension in New Milford.
The Record of Bergen County reports that firefighters hung a large American flag from a ladder truck.
The 32-year-old project manager for Moody's Investors Service at the World Trade Center was out for a bike ride between meetings Tuesday when he was hit.
He previously served as president of the New Milford school board.