Friends remember Yelp marketing exec who fell to her death at Grand Canyon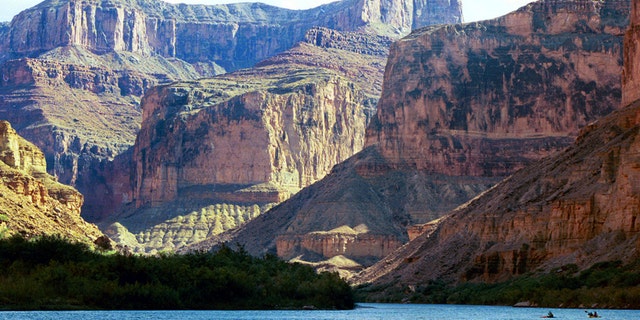 NEWYou can now listen to Fox News articles!
Friends gathered to pay tribute Monday to a 35-year-old Yelp marketing executive who died after she plunged 400 feet into the mouth of the Grand Canyon, the victim of an apparent accidental fall.
Colleen Burns, who was visiting from Florida, tried to shift her position to let another tourist take in the view of the Arizona landmark when Burns lost her footing, a witness told WESH.
"She was stepping out of the way for another gentleman to kind of squeeze in, and unfortunately, Colleen kind of got tripped up on her own feet and fell backwards, fell into the canyon," said Jessica Roman, who was vacationing with Burns and another friend. "That was the longest, strangest, craziest two seconds of my life."
Burns' death was announced Monday, the same day friends gathered at an Orlando tavern to remember the vivacious exec.
"She was a force, and it wasn't her trying to be that. That's just who she was," friend Joshua Johnson told WESH.
The group had just snapped a picture at Ooh Aah Point, Roman said, when Burns fell to her death. The location is about a mile down the popular South Kaibab trail.
Park rangers later recovered Burns' body and the National Park Service and the Coconino County Medical Examiner were investigating the incident. Officials expected to conduct an autopsy, The Orlando Sentinel reported.
Yelp said in a statement that the company was "deeply saddened" by Burns' death.
"Colleen launched the Yelp community in Orlando nearly seven years ago," the statement said. "Her passing represents a tremendous loss to our company, the communities she supported and the many friends she made while doing what she loved. We are heartbroken but thankful to have been positively shaped by her passion and joy for life."
The Associated Press contributed to this report.