Frantic search for teen girl soccer player, 17, who ran off with male soccer coach, 27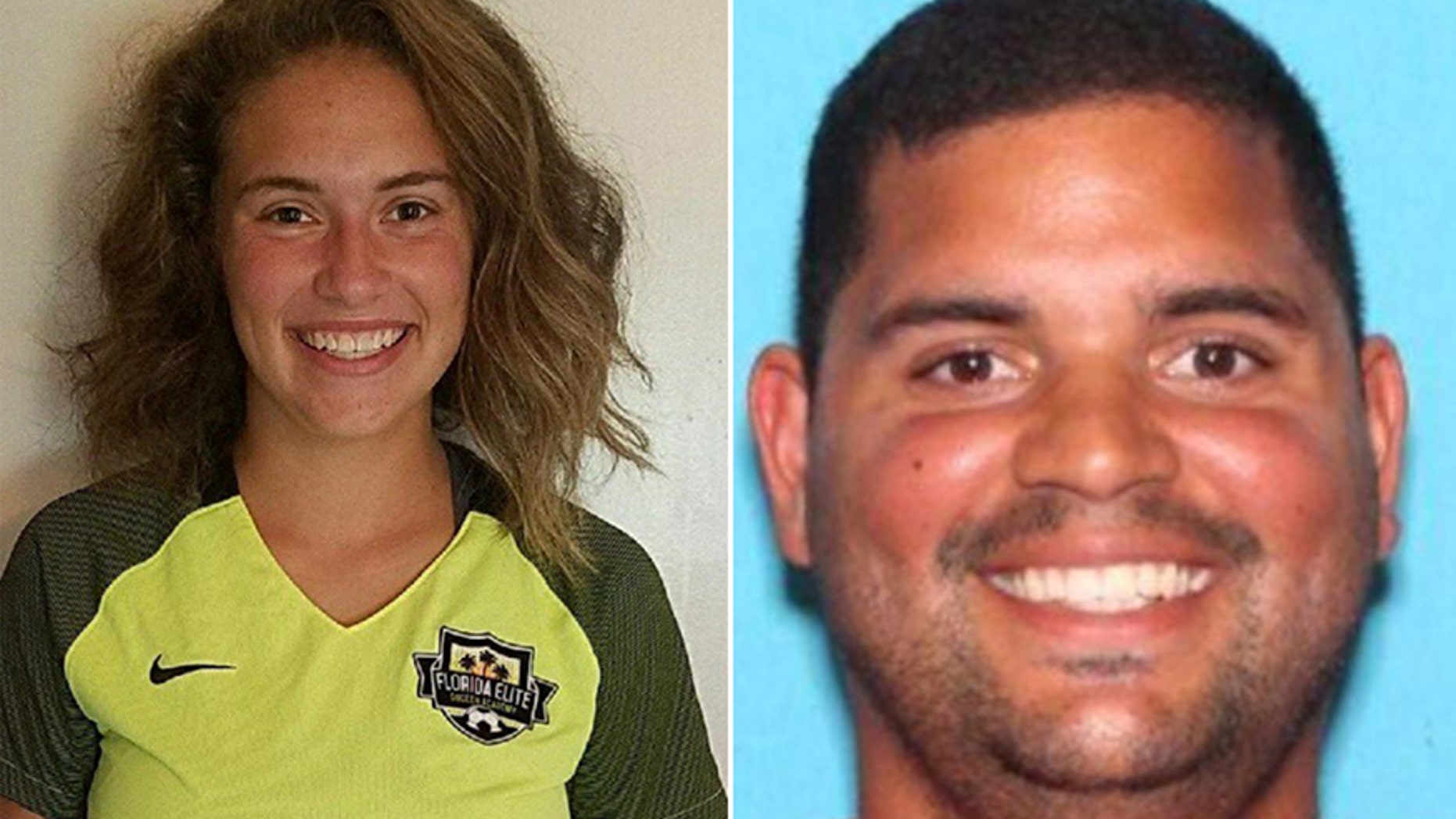 A 17-year-old Florida high school student who ran away with a boys soccer coach erased all of the data from her cellphone before escaping through a window at her home, according to police and a missing person report.
Columbia County Police Capt. Katina Dicks told Fox News on Tuesday that Caitlyn Frisina is with Rian Rodriguez, the head coach of the boys soccer team at Fort White High School, and that the department is actively seeking and investigating leads with other law enforcement agencies. Frisina was last seen Saturday night and withdrew $200 from an ATM in St. Mary's, Ga. ─ just north of Jacksonville ─ on Sunday, police added.
"It was a real shock when I went in to get 'em up Sunday morning and she was gone," her mother Scarlet Frisina told First Coast News.
A missing person report viewed by Action News Jax said Caitlyn left her home through a window. Police also said she wiped the data from her cellphone, which was left behind along with her car, according to her mother.
"We just have to assume that until we get her home, she is in danger," Dicks told Action News Jax.
Frisina's father, Ward, coaches the Fort White High School girls team Caitlyn plays on and said Rodriguez ─ a family friend whom Ward helped get the job ─ has not been responding to texts and emails.
"We don't understand. We don't know why this was the course of action," he told First Coast News.
WOMAN MISSING SINCE 1975 FOUND ALIVE IN NURSING HOME
The Columbia County School District said in a statement it is working in tandem with the sheriff's office and Rodriguez has been suspended pending the investigation.
It added Rodriguez – despite his current whereabouts being unknown – "will be restricted from all contact with students."
Frisina's parents described her as a star athlete with a bright future.
"Let somebody know that you are safe," Scarlet Frisina told First Coast News, making a tearful plea. "We miss you, pumpkin, and we love you, and we want to hear from you."
In a profile appeared to have been created by Caitlyn Frisina on a college sports recruiting website, she described herself as "a faithful Christian, who is a hard worker and has worked for everything I have."
MISSING FLORIDA BOY MAY HAVE WITNESSED A MURDER A WEEK BEFORE DISAPPEARANCE
"Being active in sports has taught me how to be a leader, to be strong and to never give up," the profile says. "I have always had a good work ethic and am a person that is for what's best for the team, as well as being a team player...Soccer was and is my first love."