Four women wanted for pummeling Applebee's waitress in Georgia, police say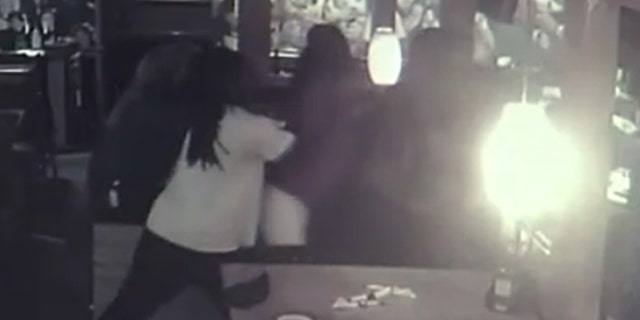 Georgia police were on the hunt Friday for four women who they say started an all-out brawl at an Applebee's after their waitress bumped up against one of their knees.
The wild fight was captured on surveillance footage late Tuesday night at one of the restaurant's locations in McDonough.
"One suspect grabs a knife and cuts her in the arm and the other suspect punches her," McDonough Police Det. T.F. Spangenberg told FOX5 Atlanta.
Police say the 21-year-old server accidentally bumped a customer's knee while placing food on the table, and when it happened again, chaos broke out.
Video of the brawl shows punches being thrown as the unidentified women gang up on the waitress. As she tries to defend herself, the table the group was eating at gets flipped over and a light fixture above it is smashed out with a fist. Other customers are pictured trying to break up the brawl.
The server ended up needing 15 stitches to cover up her arm wound, according to FOX5 Atlanta.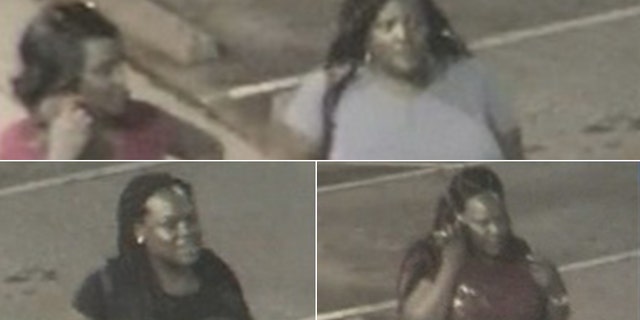 Investigators added that someone yelled "police are coming" and then the women casually walked out of the restaurant with their purses – and cash they allegedly took from the waitress' apron.
"She said she had $200 to $300 in there from tips and tabs she collected in cash," Spangenberg said.
Police say the four women will face charges ranging from aggravated assault to robbery.