Four killed in small plane crash outside Salt Lake City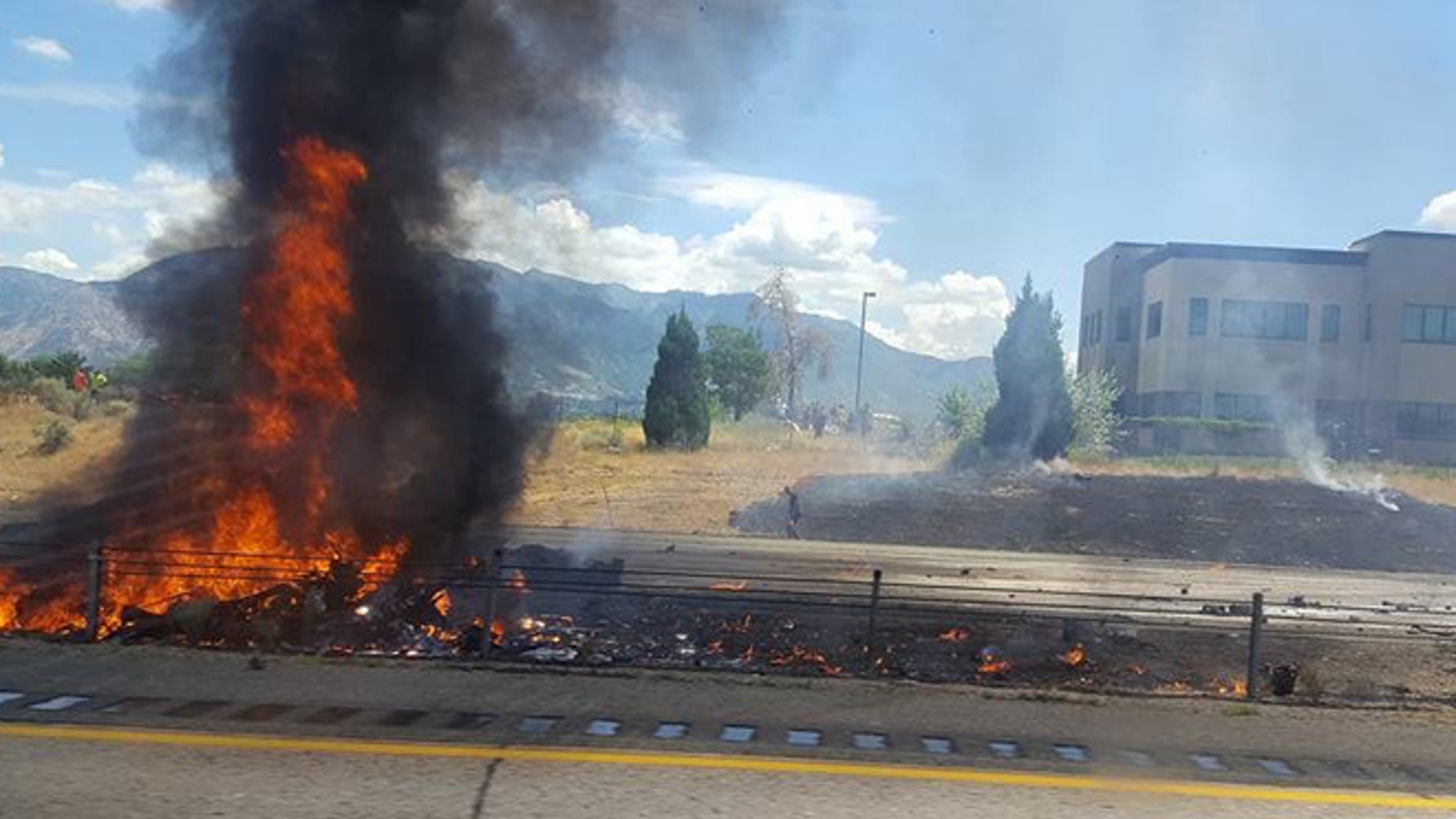 Four people were killed when a small plane crashed on I-15 northbound at Riverdale Rd. in Weber County Wednesday afternoon.
Officials said the plane was a Beech A36 Bonanza.
Weber County authorities have closed I-15 NB at 5600 S. and said the southbound lanes are affected as well.
Traffic is stopped; drivers should avoid the area.
"My husband said, 'That's a plane,' and he didn't even get that out of his mouth and it hit the ground and exploded," witness Marcia Steele said.
The Utah Highway Patrol has not said when drivers can expect the highway to reopen.