Four arrested in Indiana for running fake Wounded Warrior fundraisers, pocketing money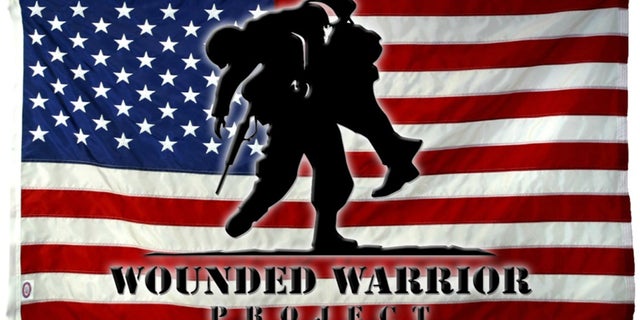 Four people in Indiana were busted for running fake "Wounded Warrior" fundraisers to raise money for veterans but instead pocketing more than $125,000 for themselves.
Police charged James D. Linville, 44, and Joanie Watson, 38, of Clarksville, as well as Thomas A. Johnson, 42, and Amy L. Bennett, 40, both of Henryville, with conspiracy to commit wire fraud and conspiracy to commit mail fraud. If convicted, the four could face up to 20 years in prison, the Courier-Journal reported.
Authorities said the four suspects led others to believe they were donating to various causes like the Wounded Warrior Project, which "serves veterans and service members who incurred a physical or mental injury, illness, or wound, co-incident to their military service," according to the website.
However, the donations went to the Wounded Warrior Fund Inc. and the Wounded Warrior Foundation Inc., which were created by one of the four people, U.S. Attorney Josh J. Minkler said Friday.
The fake organizations claimed donations would go toward military families living in Indiana, Kentucky and Ohio.
Officials said the four collected more than $125,000 donations from about 1,000 people and businesses who believed they were giving money to the real organization. Instead, the defendants deposited the money into fraudulent checking accounts and used it to go shopping for themselves, the indictment stated.
INDIANA MAN IN POLICE STANDOFF SLIPPED AWAY, WENT SHOPPING
Police said Linville also used the alias Sgt. Bob Davis while Johnson went by Paul Bradley throughout the scheme.
The U.S. Secret Service and the Clark County Sheriff's Department have been investigating the scheme for three years.
"Our American veterans have dutifully served this country through many wars and deserve better than to be deprived of donations from giving donors," Minkler said "The acts of these fraudsters have eroded the trust and goodwill of those who want to contribute to legitimate fundraising organizations, including those that support our veterans."
'BATMAN' WHO ATE CHIPOTLE FOR 500 DAYS STRAIGHT SAYS HE'S READY FOR SOMETHING NEW
The Wounded Warrior Project thanked law enforcement for bringing down the scam.
"We are grateful law enforcement will hold those involved accountable for their actions and the harm they have caused our nation's bravest and their families," the Wounded Warrior Project said in a statement. "WWP is committed to ensuring donor intentions are honored and we take this responsibility seriously."