Four Army Aviators Dead After Military Helicopters Crash in Washington State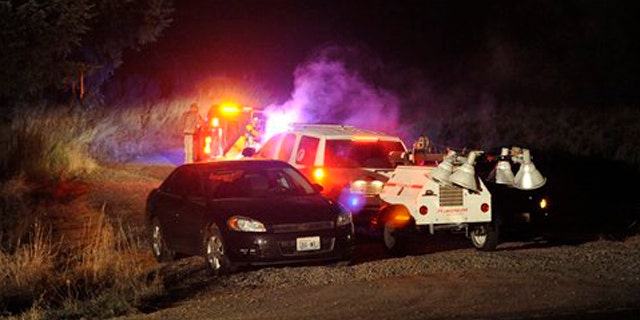 RAINIER, Wash. – Two U.S. Army helicopters crashed, killing four soldiers, during a training mission Monday night at Joint Base Lewis-McChord, a military spokesman said late Monday.
The reconnaissance choppers crashed after 8 p.m. in the southwest training area of the sprawling base, according to the Army.
Joint Base Lewis-McChord is one of the largest bases in the U.S., with about 100,000 military and civilian personnel.
The victims were not immediately identified, even by unit, pending notification of relatives.
It was not immediately clear whether the aircraft collided or crashed separately.
"We don't have details on what actually occurred," base spokesman J.C. Mathews said. "That will be part of the investigation."
The OH-58D Kiowa Warrior is a single-engine, four-bladed aircraft used for armed reconnaissance, Mathews said. It's often called a scout helicopter.
Early Tuesday morning, two sheriff's vehicles blocked access to a rural plot of land where officials erected large sets of lights to illuminate the crash site.
"Our thoughts and prayers go out to the family, friends and loved ones of the soldiers involved in this tragic accident," said Maj. Gen. Lloyd Miles, acting senior Army commander at Lewis-McChord.
In December 2006, a UH-60 Black Hawk helicopter from Fort Lewis crashed southeast of Seattle during a night training mission, killing all three aboard.