Foul play suspected in Georgia mom's disappearance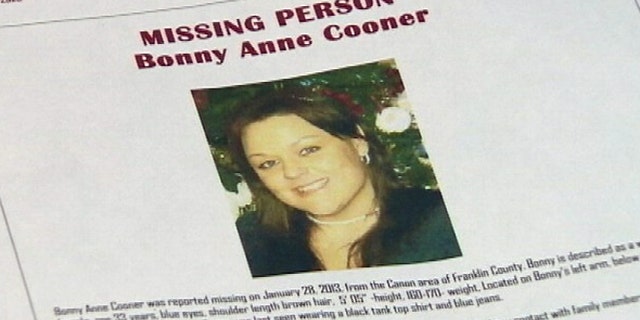 NEWYou can now listen to Fox News articles!
ATLANTA – The Georgia Bureau of Investigation says it suspects foul play in the disappearance of a 33-year-old woman from northeast Georgia.
The Athens Banner-Herald reports Bonny Anne Cooner was last seen by her boyfriend and her son on Jan. 28 at their Franklin County home northeast of Athens.
The GBI got involved last week and said Friday agents believe Cooner "is the victim of foul play" and that "significant forensic evidence" is being tested at the Atlanta crime lab.
Mike Ayers, agent in charge of the GBI's Athens office, says investigators have interviewed Cooner's friends and family and examined her computer and cellphone.
Authorities say Cooner vanished without taking her car or other belongings. Investigators have used dogs to search woods around her house, but have not found her.