Fort Bragg soldier accused of brutal rape linked to another sex assault, officials say
NEWYou can now listen to Fox News articles!
The Fort Bragg paratrooper charged in the brutal rape and kidnapping of a teenager in Texas in 2013 was also under investigation for a sexual assault at his North Carolina base, officials said Tuesday.
Levi Austin Goss, 24, was charged Friday with aggravated sexual assault of a child and aggravated kidnapping in connection with the February 2013 attack, according to the Harris County Sheriff's Office.
"This brave girl survived this savage attack and provided genetic evidence that has finally led to an arrest," Chief Deputy Edison Toquica said at a press conference.
Goss, who was stationed in North Carolina and posted pictures on Instagram in his Army fatigues, was being investigated by military authorities in connection with another sexual assault case. The U.S. Army Criminal Investigation Laboratory then notified the Harris County Institute of Forensic Science in January that Goss' DNA matched evidence collected from the victim of the 2013 attack, according to the sheriff's office.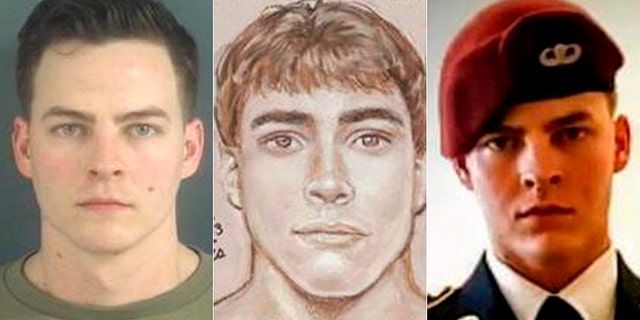 Harris County Sheriff Lt. Jerry Philpot said all who enlist in the U.S. military give DNA, but it is not uploaded into a national database unless they are linked to a crime.
"It was probably less than 30 days before the Department of Defense notified the authorities here," Philpot said.
Army officials said in a statement to KPRC-TV that Goss is currently in "civilian confinement."
"Private First Class Levi Goss, an All American Paratrooper, is in civilian confinement," the statement said. "He is under investigation by civilian law enforcement for an allegation that may predate his military service. We are cooperating with civilian law enforcement in this matter."
FORT BRAGG SOLDIER CHARGED IN COLD CASE BRUTAL RAPE, KIDNAPPING OF TEXAS TEEN GIRL
The sheriff's office said Goss lived near the crime scene in 2013, when the 16-year-old girl was attacked as she was walking to Cypress Woods High School, located about 25 miles outside of Houston.
In the Feb. 5, 2013, attack, the girl was stuck in the back of the head with a hatchet and then dragged into a grassy area near a movie theater. The girl was then struck again, fracturing her skull, before she was stripped naked and raped.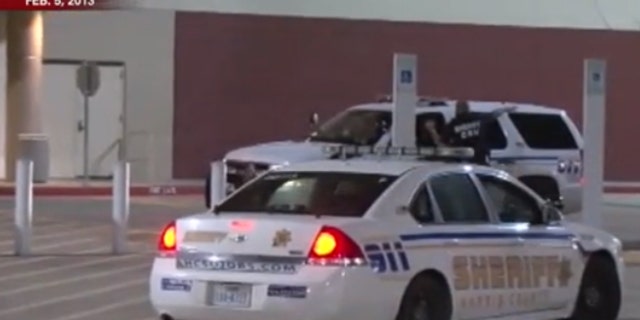 Covered in blood and undressed, police said the girl played dead and waited for her masked assailant to leave before seeking help at a nearby movie theater.
Although she was naked, witnesses at the time told authorities the girl was covered in so much blood they thought she was wearing a red dress, KHOU reported.
"The complainant suffered life-threatening injuries," Philpot said Tuesday. "And to this day, she still deals with lingering effects of the incident."
Goss is being held on a $1 million bond at the Cumberland County Jail in North Carolina awaiting transfer to Texas, where he faces a maximum sentence of life in prison if convicted of the first-degree felonies, according to police.