Former Va. 1st lady hopes to avoid prison for corruption; prosecutors seek 18-month sentence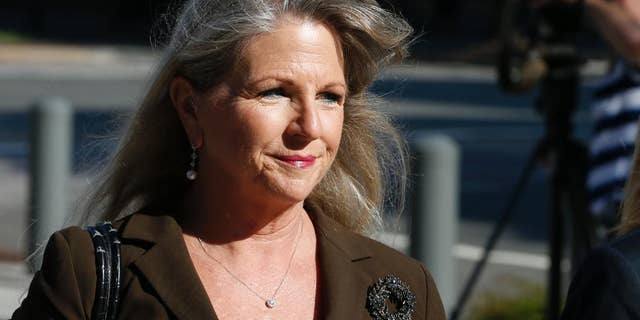 RICHMOND, Va. – Defense attorneys say the public humiliation endured by former Virginia first lady Maureen McDonnell during her corruption trial is punishment enough.
They're asking a judge to spare McDonnell prison time when she's sentenced Friday on eight counts. They argue that probation and 4,000 hours of community service is appropriate.
Prosecutors disagree. They say the former first lady was a full participant in a bribery scheme, and that an 18-month prison term is warranted.
That's six months less than the two years former Gov. Bob McDonnell received last month for his convictions on 11 counts.
The McDonnells were convicted in September of doing favors for the CEO of a nutritional supplements company in exchange for $165,000 in gifts and loans.