Former Soldier Pleads Guilty in Death of Comrade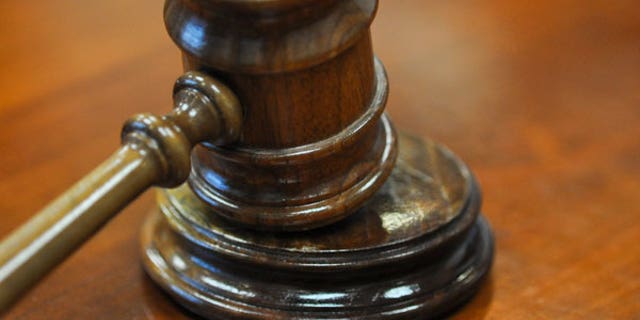 NEWYou can now listen to Fox News articles!
BRUNSWICK -- A former Fort Stewart soldier pleaded guilty Monday to voluntary manslaughter in the shooting death of a fellow soldier 2 1/2 years ago on a Camden County road.
Until he entered his plea, Jeffrey Cole Eicher, 25, had been indicted with Aaron James Paxton, 38, and Timothy Dale Pennington, 41, of Kingsland on charges of malice murder, felony murder, conspiracy to commit murder, aggravated assault and conspiracy to traffic in marijuana.
The three were arrested two days after hunters found the body of Spc. James A. Willis III lying beside Union Camp Road on Nov. 15, 2011.
Superior Court Judge Anthony Harrison accepted Eicher's plea to voluntary manslaughter and another to conspiracy to distribute marijuana and sentenced him to 20 years in prison on the manslaughter charge and 10 years probation on the drug charge.
Assistant District Attorney Rocky Bridges told Harrison that starting in March 2011 Eicher and Willis had been involved with Paxton and Pennington in a conspiracy to obtain marijuana from California and distribute it in Southeast Georgia.
Eicher and Willis had driven from Hinesville to Camden County on the night of Nov. 14, 2011, to meet Paxton, who led the distribution ring, at Union Carbide Road, Bridges said.
"At some point, things turned south,'' and Paxton and Eicher got into an argument, Bridges said.
Eicher had gotten a pistol earlier from Pennington and under Paxton's direction pulled out the gun and shot Willis in the head, Bridges said.
Hunters found Willis' body the next day.
Witnesses have said Paxton was dangerous, had intimidated others and "had gone so far as to have a customer's finger cut off at one point,'' Bridges said.
Eicher was likely in fear of his own life when he followed Paxton's instructions and shot Willis, Bridges said.
After his arrest Eicher showed officers where the pistol had been thrown from a bridge, and investigators recovered it there, Bridges said.
Eicher told Harrison he agreed with Bridges' statement of facts. When Harrison asked Eicher if he wished to make a statement, he shook his head several times and then said, "I'm sorry this whole thing happened."
Willis' parents Roberta and James A. Willis II and his sister Elizabeth Willis traveled from Hawaii and Arkansas respectively for the plea and sentencing.
With his wife and daughter standing on either side of him, James A. Willis II told Harrison how his family had been affected by his son's death.
"My son's life was brutally taken. Like trash his assailants cast him aside,'' he said.
Unlike soldiers who have given their lives on foreign soil to carrying out their pledge to their country, "Our son was deprived of the right to die with such honor,'' he said.
His son left behind two young daughters, who he spoke of during his last conversation with his mother, James A. Willis II said.
"Some of the last words to his mother were, 'Life is good. I'm sitting here with my daughters in my arms,''' the elder Willis said.
Willis said he was reluctant to accept Eicher's self-serving statement.
"The court's acceptance is also reluctant,'' Harrison said.
Had Eicher gone to trial on the murder charges and been convicted he could have been sentenced to life without parole plus 30 years.
Willis had been a member of the 3rd Infantry Division at Fort Stewart where Eicher was a member of the 3rd ID's 2nd Brigade Combat team, the Army said in 2011. The Army Criminal Investigation Command worked with the Georgia Bureau of Investigation and the Georgia Bureau of Investigation in the probe of Willis' death.