Former Minneapolis cop's behavior before shooting death of Australian woman raised concerns, court filings say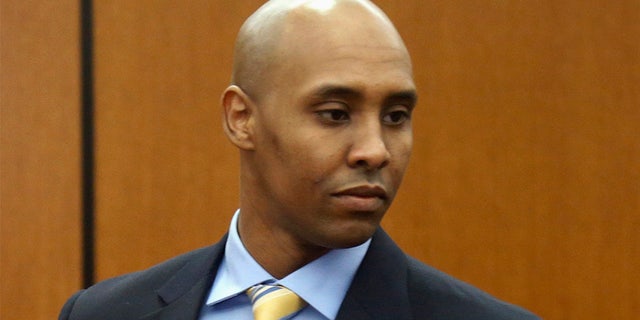 The former Minneapolis police officer charged in the shooting death of Justine Ruszczyk Damond once put a gun to a driver's head during a traffic stop and sometimes ignored calls, according to court filings indicating that psychiatrists and training officers voiced concerns about his fitness for duty.
The revelations surfaced after defense attorneys filed a motion Wednesday seeking to dismiss murder and manslaughter charges against Mohamed Noor, who is accused of shooting Damond in July 2017 after she dialed 911 to report a possible assault.
In a response filed Wednesday, Hennepin County prosecutors said Noor was flagged by two psychiatrists during a pre-hiring evaluation in early 2015. The psychiatrists said he seemed unable to handle the stress of regular police work and exhibited an unwillingness to deal with people.
The psychiatric evaluation said Noor was more likely than other candidates to become impatient with others over minor infractions, have trouble getting along with others, to be more demanding and to have a limited social support network. The psychiatrists said he "reported disliking people and being around them."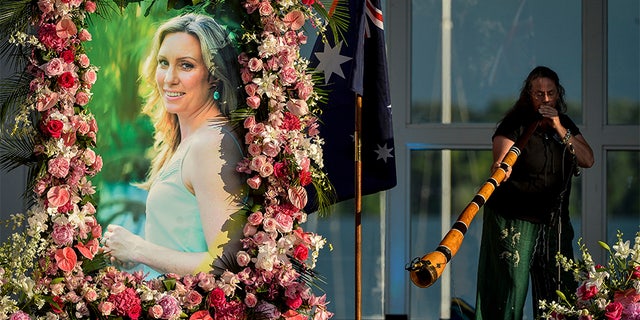 But since Noor exhibited no signs of a major mental illness, chemical dependency or personality disorder, he was cleared to work, the filing said.
In one instance two months before the shooting, Noor reportedly pointed a gun at the head of a driver who was pulled over for giving the middle finger to a bicyclist and then passing a vehicle without signaling.
"When the defendant approached the driver's side of the stopped car, the first thing he did was point his gun at the driver's head," the Minneapolis Star Tribune reported court documents, citing squad car video, as saying.
But the filing added that Noor and his fellow officer during that stop never "documented their display of force or any justification for it." The driver ended up being ticketed for failing to signal, but the case was thrown out after Noor never showed up in court.
According to the filings, one training officer also reported that on Noor's third-to-last training shift in 2016, he sometimes didn't want to take calls, instead driving in circles when he could have accepted them. The calls were for simple matters, such as a road hazard or a suspicious vehicle.
In another instance, a training officer said Noor told a 911 caller he would follow up on a report of a possible burglar, but never did. The officer said that it bothered her that he never bothered to check the area, because police are bound to "do our due diligence on this job."
Noor was fired in March, the same day he was charged. His lawyers have said he acted in self-defense, and his union is appealing his dismissal. A hearing on the motions is set for Sept. 27.
Damond, from Sydney, Australia but living in Minneapolis, was shot July 15, 2017, minutes after calling 911 to report a possible sexual assault in the alley behind her home. The 40-year-old life coach's death drew international attention, cost the police chief her job and forced major revisions to the department's policy on body cameras.
A police officer who was with Noor at the time of the shooting, Matthew Harrity, told investigators that he was startled by a loud noise right before Damond approached the driver's side window of their police SUV. Harrity, who was driving, said Noor then fired his weapon from the passenger seat. Damond died of a gunshot wound to the abdomen.
The officers did not turn on their body cameras until after the shooting, and there was no squad camera video of the incident.
The lack of video was widely criticized, and Damond's family members were among the many people who called for changes in procedure, including how often officers are required to turn on their cameras.
Michael Quinn, a former Minneapolis detective, said any of those findings made public Wednesday should have raised red flags during Noor's hiring process.
"You've got to have a sense of what's right and what's wrong," said Quinn, a consultant who frequently testifies in court as an expert on police conduct. "You've also got to communicate with people and have some confidence and be able to deal with stress situations."
The Associated Press contributed to this report.