Former Marine who served time for killing man steps down from school board post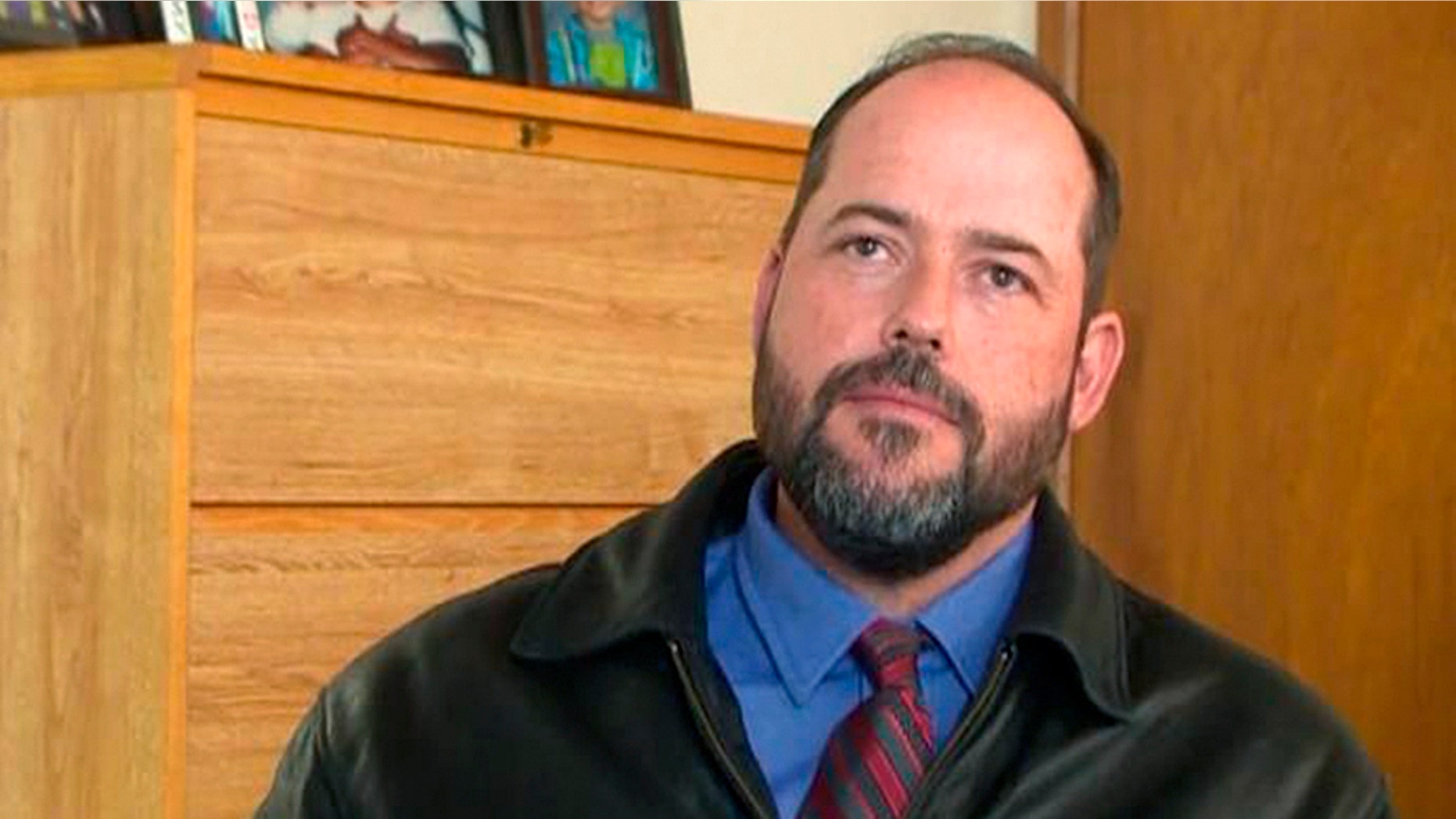 A former Marine who claimed victory this month in a Colorado school board election after serving more than a decade behind bars for killing a fellow Marine stepped down Monday before taking his seat.
Voters in La Junta elected Thomas Seaba to a two-year term on the school board Nov. 7. He had served nearly 13 years in a North Carolina prison for second degree murder and was released in 2010.
Seaba, 46, who runs the La Junta City's water and wastewater department, was supposed to be sworn in Monday but quit instead after reading an emotional statement, KKTV reported.
Seaba said he and his family has been getting threats, the station reported. At one point someone allegedly broke into his home, poured gasoline everywhere and left a threatening letter.
He said his decision to quit was in the best interest of his family and the school district, according to the station.
"I never thought a Friday could be so black," Seaba wrote on his Facebook page Friday. "To whomever you are: I quit. You win. Leave us alone."
Seaba pleaded guilty to killing John Fitzgerald in 1997 when they were both in the Marines and stationed in the same unit at North Carolina's Camp Lejeune.
"There was an incident one night where myself and a friend, we had a gun, he was interested in purchasing," Seaba told KKTV after he was elected. "He went to hand it back to me, it was sorta dropped. I tried to catch it, a shot was fired. From that point on I've never really had a full grasp of what occurred. I have no clear memory of what happened."
The station, however, also interviewed authorities who investigated the murder and who painted a different picture.
Col. Donnie Worrell, an Onslow County Sheriff's Office crime scene investigator in 1997, told the station Fitzgerald was killed after agreeing to meet Seaba, who owed him money.
He said Seaba shot Fitzgerald once in the back of the head and then returned later and shot him four more times in the head.
"Anyone who shoots someone five times in the head, you know, no doubt it was a cold blooded killing," Worrell said.
Colorado law says anyone convicted of sexual offenses against a child is ineligible for school board seats but doesn't mention convictions for other felonies, The Associated Press reported. State law says people with felony convictions can vote after completing their sentence, including parole.
"If you are a good person and something bad happened to you, or whatever, do the time, but then spend the rest of your life making it right," La Junta City Manager Rick Klein told KKTV, according to the AP. "Thomas has done that."