Former altar boy says he stole thousands from archdiocese as payback for abuse
A former Pennsylvania altar boy who was molested by a priest as a child admitted in an interview Friday to stealing thousands of dollars in what he called payback for the abuse.
Mike McDonnell, now 49, said he was abused starting when he was just 10 years old. But the incident that changed him came when he was 12, McDonnell said, when he woke up to a priest molesting him in a bed he was forced to share with a clergyman, he told Reuters.
"From that day forth, I would never be that same child," he said. "I went into shock mode and shut down. I would hold onto those secrets for 20-plus years."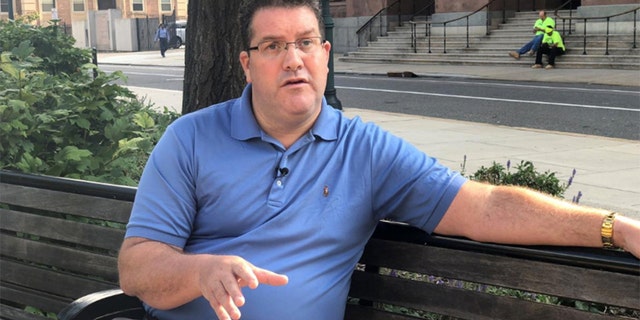 McDonnell, now a peer counselor at a drug and alcohol treatment facility, survived multiple broken marriages, alcohol addiction and jail time. He said the Archdiocese of Philadelphia paid for counseling sessions, but he would forge receipts and ended up pocketing more than $100,000 from the church.
"I sought retribution in the form of submitting false invoices for a number of years," he told Reuters.
McDonnell's revelation comes days after hundreds of priests were said to have molested more than 1,000 children since the 1940s and senior church officials, including the current archbishop of Washington, D.C., allegedly covered up the abuse. One priest McDonnell accused was defrocked and another was removed from the public ministry, according to Reuters.
"These bishops and the dioceses and the Cardinals need to come clean. You need to tell the Catholic faith community what you did. How you covered it up, how you transferred one to another parish so that he would go on and abuse more children. No one knew more about these abuses and no one did less," he said.