Former Alabama Teacher Charged With Molesting a Second Female Student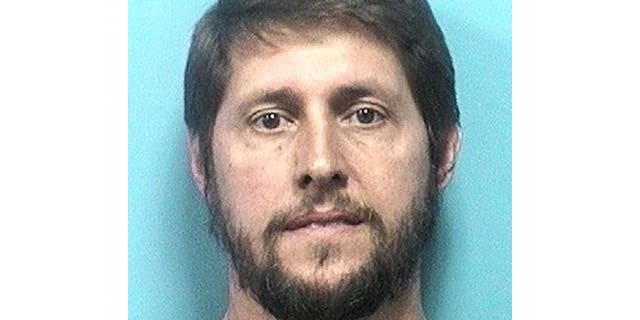 NEWYou can now listen to Fox News articles!
ALABASTER, Ala. – A longtime Alabama schoolteacher facing sexual abuse allegations has been charged with molesting a second female student.
Shelby County District Attorney Robbie Owens said Daniel Acker, 49, was charged Friday afternoon with one additional account of first-degree sexual abuse involving a former student.
Acker was arrested Thursday on three counts of sexual abuse involving another student before he retired in 2009. Police said he confessed to molesting more than 20 girls. They have asked anyone with information to come forward. The district attorney said he could not comment on whether the new charge was a result of that request.
The district attorney said Acker remains in jail with bond set at $545,000.
"This is not a one-time event," said Deputy Chief Curtis Rigney. "This happened over a period of 25 years."
Acker taught fourth grade at three schools and drove buses in the Shelby County school system from 1985 until he retired in 2009. He was investigated on similar allegations in 1992, but grand jurors did not return an indictment, said Rigney.
A girl who is now 12 or 13 came forward within the last week claiming Acker molested her around 2009, when he was a teacher at Thompson Intermediate School, Rigney said. He wouldn't say what drove the girl to go to police.
An attorney for Acker did not immediately return a message seeking comment.
A jail mug shot showed him wearing a vest meant to prevent prisoner suicides.
Acker remained on the school payroll as a substitute bus driver until this week, Rigney said.
Acker's father, Dan M. Acker, is a longtime commissioner in Shelby County, just south of Birmingham, but Rigney said there was no indication his father's position helped the teacher avoid charges earlier.
Shelby County schools spokeswoman Cindy Warner said Acker was placed on leave while child abuse allegations were investigated in October 1992, and the county school board voted against firing him in February 1993 after grand jurors did not indict him. She said Acker was reinstated as a fourth-grade teacher at Creek View Elementary, where he worked before moving to Thompson Intermediate.
In a statement, Superintendent Randy Fuller said the district was cooperating with police and would no longer use Acker as a substitute bus driver or in any other capacity.
"We can only say that the allegations are shocking," Fuller said. "We, as a school district, understand that child abuse is horrible with devastating consequences to victims and their families."
Confronted by police, Acker admitted molesting the girl who went to officers. He also told investigators he had abused more than 20 other girls but did not name any alleged victims, Rigney said. Acker is no longer cooperating with investigators, he said.
Investigators believe most if not all of the girls were in Acker's classes, Rigney said. But police are trying to see if some of the girls were students in other teachers' classrooms.
"He was in a school. We don't know what contact he might have had with other kids," said Rigney.
Acker's arrest stunned residents in the Birmingham suburb of 28,000, where he was well-known for his long teaching career.
"Everybody knows Danny," said former city councilman Bobby Harris, shaking his head.