For builders, demand and economy up; so are interest rates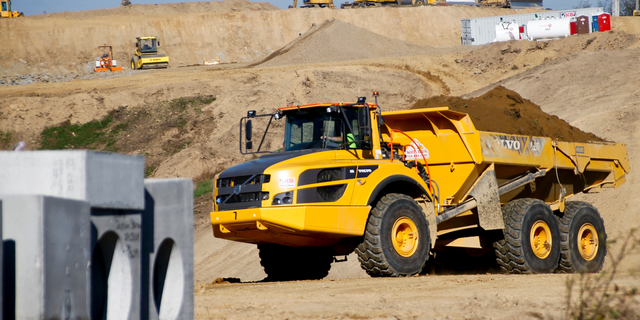 NEW YORK – The outlook from U.S. builders is being buoyed by a strong job market and a sizzling hot economy.
The National Association of Home Builders/Wells Fargo builder sentiment index released Thursday read 72 for the second consecutive month. That's still just 2 points shy of December's reading, which was an 18-year high for optimism among the nation's builders.
Readings above 50 indicate more builders see sales conditions as good rather than poor. The index has been above 60 since September 2016.
The February reading was in line with the expectations of industry analysts, according to a survey by the data firm FactSet.
Builders' view of current sales conditions fell slightly, though the outlook for sales over the next six months rose two points, to 80. A measure of buyer traffic held steady at 54.
"Builders are excited about the pro-business political climate that will strengthen the housing market and support overall economic growth," said NAHB Chairman Randy Noel, in a statement.
But, he added, that builders need to manage supply issues such as labor shortages and building material costs.
The housing market remains strong overall. The National Association of Realtors reported that in December its pending home sales index increased for the third straight month. Pending sales contracts are a barometer of future purchases. Sales typically follow a month or two after a signed contract.
Sales have been fueled by historically low mortgage rates, though if there are brakes to be applied to the housing market that may be where it comes from.
The recent acceleration upward of both wages and prices is already a factor in huge swings across U.S. financial markets. Economists increasingly believe it's become more likely that the Federal Reserve will grow more aggressive with interest rate hikes this year to keep inflation under control.
Long-term U.S. mortgage rates jumped this week to their highest level in nearly four years, a sign that the prospect of higher inflation is steadily increasing the cost of borrowing to buy a home.
Mortgage buyer Freddie Mac said the average rate on 30-year, fixed-rate mortgages rose to 4.38 percent this week, up from 4.32 percent last week and the highest since April 2014.
The shares of almost every major U.S. homebuilder are hitting 52-week lows this week.