Football players charged as adults in alleged rape of 14-year-old girl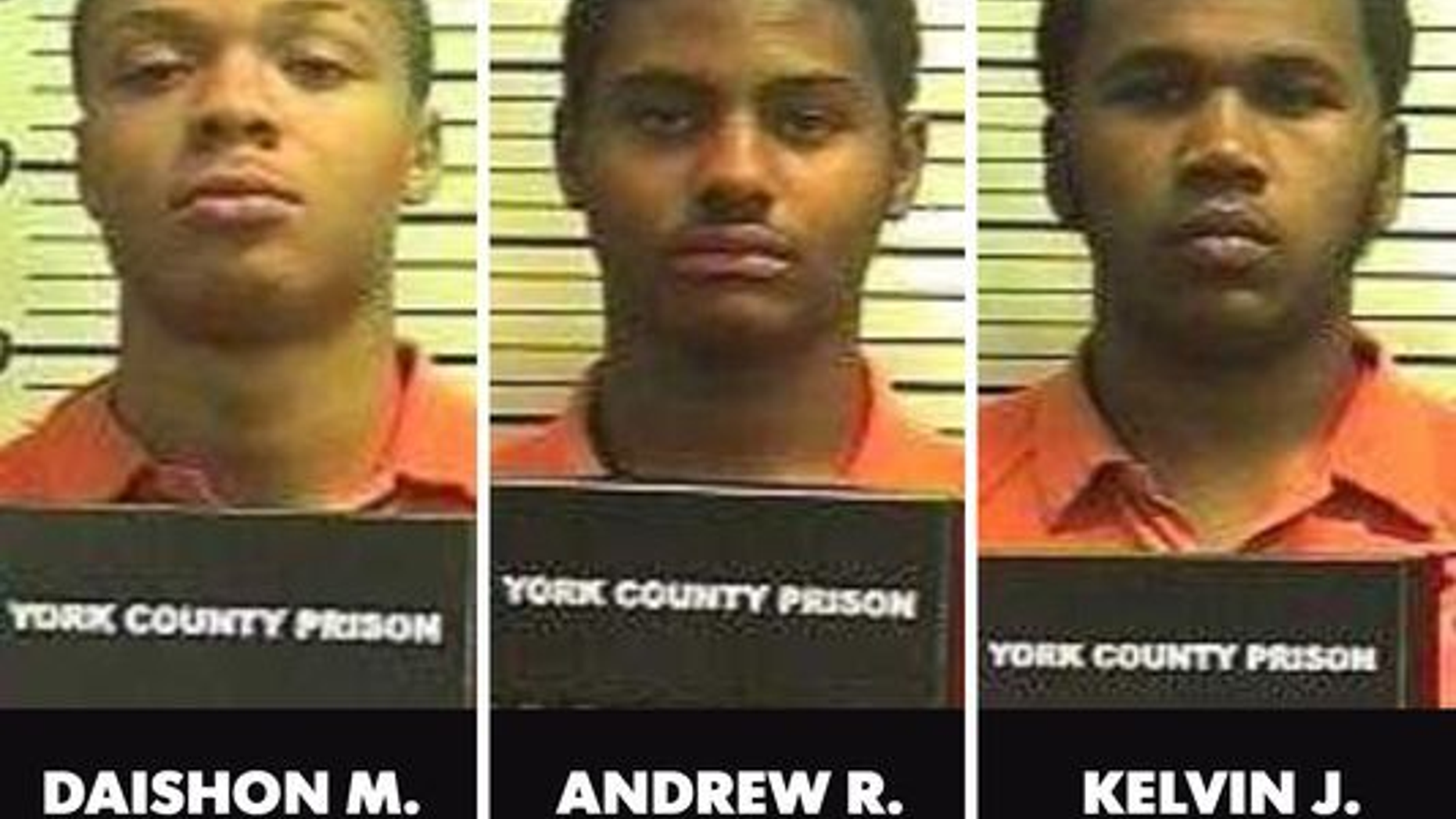 Three Pennsylvania high school football players, who allegedly held a 14-year-old girl at gunpoint and raped her, have been formally charged as adults, court documents show.
The suspects, identified as Kelvin J. Mercedes, Andrew R. Miller and Daishon M. Richardson, have been charged with rape-forcible compulsion, involuntary deviate sexual intercourse, unlawful restraint and terroristic threats, the York Daily Record reported.
The three 16-year-old suspects from Manchester Township were released Wednesday evening on $25,000 bail under the condition of supervision, the paper reported.
The alleged crime took place on Sept. 16, just outside the York Fair, according to an affidavit of probable cause, the paper reported.
West York Police Detective Michael Mendez Sr. told the paper the 14-year-old girl knew the suspects and identified two of them by their first and last names.
A preliminary hearing is scheduled for Jan. 11, the paper reported.