Foo Fighters sue insurers over terrorism policy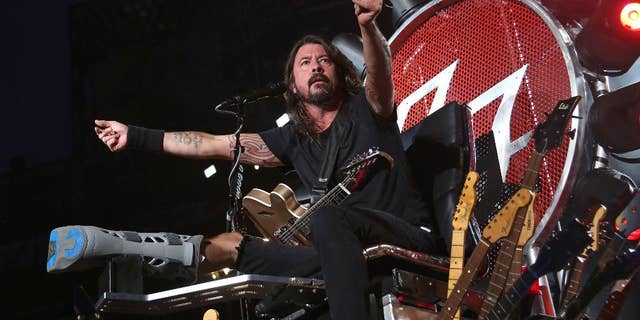 NEWYou can now listen to Fox News articles!
LOS ANGELES – The Foo Fighters are suing insurers for failing to reimburse them for European shows they cancelled following the Paris terrorist attacks in November.
The suit, filed Monday in federal court in Los Angeles against underwriters with Lloyd's of London and loss adjuster Robertson Taylor, alleges the band headed by Dave Grohl is owed for shows they called off in Turin, Italy; Paris and Lyon in France; and Barcelona.
The band was to perform in those cities immediately after the Nov. 13, 2015 attacks by Islamic State radicals that killed 130 people.
The band says the website, www.foofighterstours2015.com , had been hacked the day after the attacks to display an ISIS flag, automatic weapon and the threat, "be prepared."
A Robertson Taylor representative did not immediately respond to a request for comment.