Florida woman carjacked while trying to help crash victim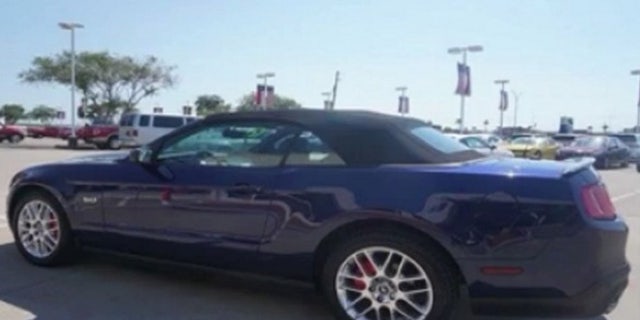 A woman who stopped to help a crash victim is speaking out after her good deed led to her getting carjacked.
It happened early Saturday morning on I-4, near Daytona Beach, when the victim - who did not want to be identified - says she saw a crash.
"All I saw was dust as I was pulling up," she said. "I started pulling over because of all the debris in the road."
The woman says she dialed 911, then heard people calling for help.
"They kept yelling, 'My sister is hurt! My sister is hurt!' and I saw the person on the ground. So I just proceeded, of course, it's instinct to get out. I closed the car door and the next thing I know, within 60 seconds, it just all... they were piling people into the car and we're into a shoving match."
BICYCLIST HIT-AND-RUN IN TENNESSEE CAUGHT ON VIDEO; SCHOOL ADMINISTRATOR ARRESTED
The woman told the Volusia County Sheriff's Office that three people got into her car and they brought the injured woman with them.
She says she tried to grab the steering wheel to keep them from driving away, but she couldn't hold on.
Now, deputies are searching for her Mustang convertible and the men who stole it.
"It was my only form of transportation for myself and my family to get to our jobs," she said.
The woman says she wants her carjackers to pay.
"[I want] them brought to justice, prosecuted to the fullest extent of the law," she said.
Deputies say the car the suspects left behind at the scene had been reported stolen.