Florida woman accused of helping teens use app for 'prostitution dates'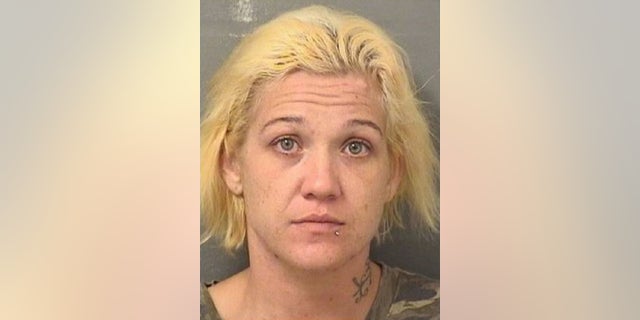 A South Florida woman was arrested Sunday for allegedly sex-trafficking teens by introducing them to a phone app to advertise themselves for prostitution, investigators said.
Amber Peak, 33, was charged with human sex trafficking of a minor and child abuse, reports said. She is being held in Palm Beach County's Main Detention Center, the Miami Herald reported. The alleged victims are 16 and 17.
"Victim 1 advised that Peak told Victim 1 and Victim 2 about this application and that they can make money from older men," the detective wrote in a report, according to the paper.
MAN ARRESTED FOR ALLEGEDLY FORCING MISSING TEEN INTO PROSTITUTION
The 17-year-old said Peak told them they wouldn't have to have sex with the men, but just allow them to touch them while they pleasured themselves, according to the report.
"Victim 1 and Victim 2 were shown how to post ads, what to say, things to ask, how to keep their ads refreshed on top of the ad list and a price scale for a 'quick visit' (15 minutes) $80, 'half hour' for $120 and an 'hour' for $180," the detective wrote. "Victim 1 advised that Peak photographed her and posted naked photos of her online in prostitution ads."
CLICK HERE TO GET THE FOX NEWS APP
The 17-year-old told authorities she, a 16-year-old and a 15-year-old would see between six and eight "clients" a day, the Palm Beach Post reported.
Peak allegedly prostituted herself as well, the report said.