Florida woman, 32, gouged out mom's eyes with glass shards, screamed 'I'm a murderer,' cops say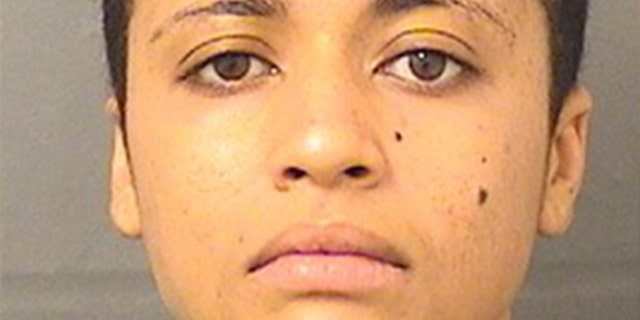 A Florida daughter accused of carving her mother's eyeballs out with glass shards allegedly yelled "I'm a murderer, I'm a murderer!" before being taken into custody for the gruesome attack.
Camille Balla, 32, was arrested early Friday on suspicion of committing murder after the slashed-up body of her mother, Francisca Monteiro-Balla, 55, was found in their blood-soaked Royal Palm Beach home.
"I killed my mother and I need help," Balla, who claimed to have smoked cannabis possibly laced with Flakka or PCP before the incident, told responding deputies, according to a police report viewed by the Sun-Sentinel.
SOUTH CAROLINA WOMAN WHO GOUGED HER EYES OUT THOUGHT IT WAS A SACRIFICE TO GOD
Balla handed over a pair of bloody keys to the home and detectives say they found her mother's eyeballs removed from their sockets and placed on top of a cardboard box in the garage. Monteiro-Balla was killed with glass shards and had suffered wounds to the head, arms, chest and stomach, they added.
Investigators also found several handwritten notes throughout the home with religious undertones "related to clearing of the soul," the Sun-Sentinel added, citing a police report.
Police said Balla had cuts on her hand and screamed "I'm a murderer, I'm a murderer!" while being treated by paramedics. They were called to investigate after a colleague found Balla covered in blood outside the home, according to the newspaper.
Balla was denied bond during a hearing Monday and was ordered by a court to have a mental health evaluation. The police report also said she was running around for periods of time during the arrest and had bouts of screaming while being treated by hospital staff.