Florida university to allow self-described Nazi to remain as student, but bans him from campus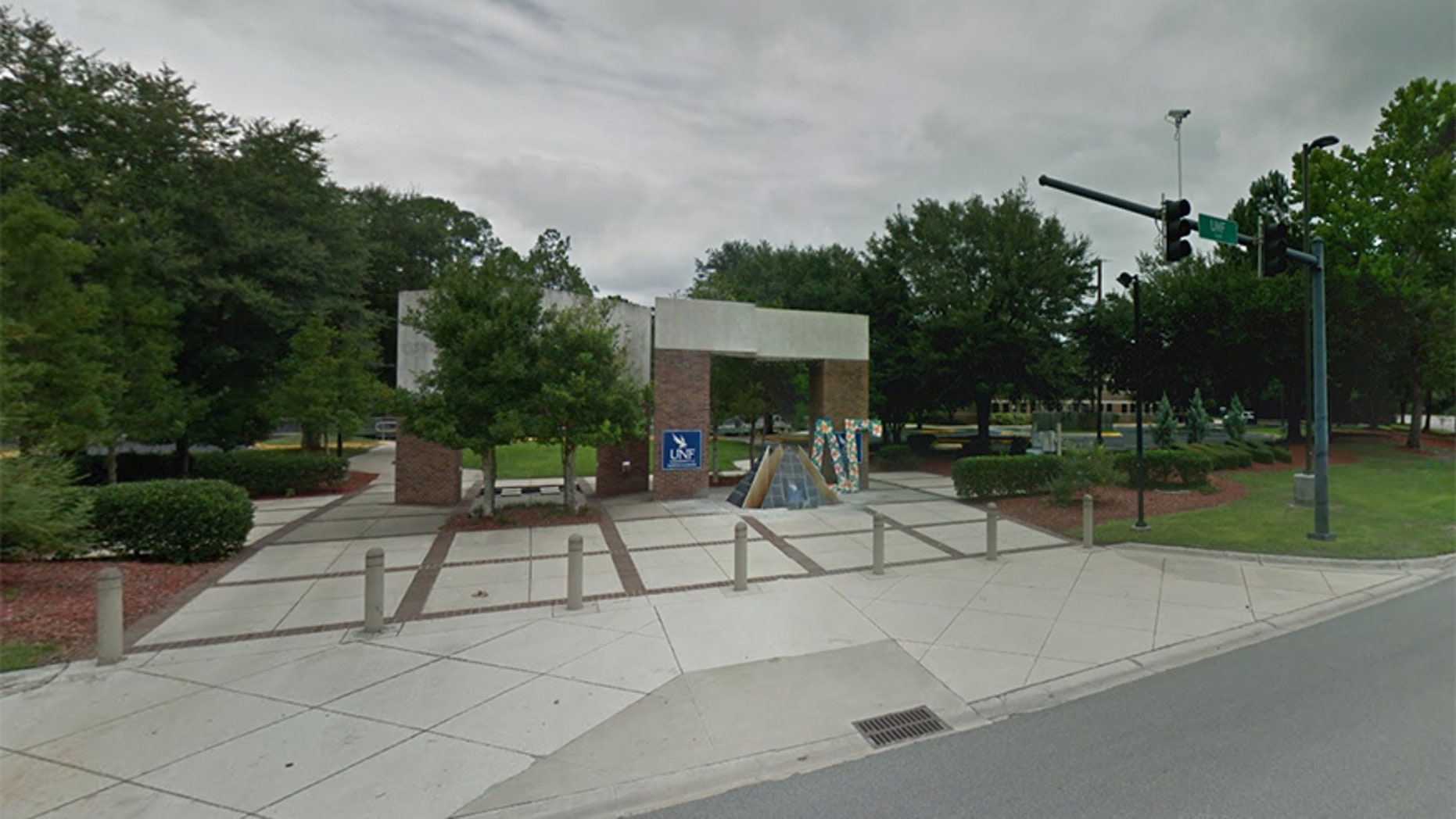 A self-proclaimed Nazi who attends a Florida university and allegedly shared an image of himself holding a rifle and making threatening statements will be allowed to stay in school -- with a catch.
Ken Parker, 32, will be allowed to remain as a student at the University of North Florida after he was recently suspended for sharing the image on social media, the Times-Union reported. But Parker is still banned from campus for the time being.
This means Parker, a Navy veteran and junior studying political science, will have to sort out ways to take his lessons off campus or online.
"This is going to be a special circumstance for him," Sharon Ashton, university vice president of public relations, told the newspaper.
University President John Delaney said in a statement to Fox News that Parker was charged with several conduct violations, however, Delaney didn't say what the violations were. He said the reason behind lifting Parker's academic suspension but still banning him from campus was due to his "personal safety."
"This student's unsupervised presence on campus would pose a risk to his personal safety and would cause a substantial disruption of, and material interference with, the university's learning environment, as well as the rights and safety of other students, staff and faculty," he said. "Thus, he will be prohibited from entering campus, except for his next hearing, for which he will be required to have a police escort."
Delaney added: "This is for his own safety as well as the safety of others on campus."
Parker's girlfriend, Crystal Moore, told The Times-Union that her boyfriend had no idea what conduct violations he had been charged with.
A second hearing on Parker's status is set to be held before the spring term begins.