Florida suspect, 22, allegedly attacked mother with sausages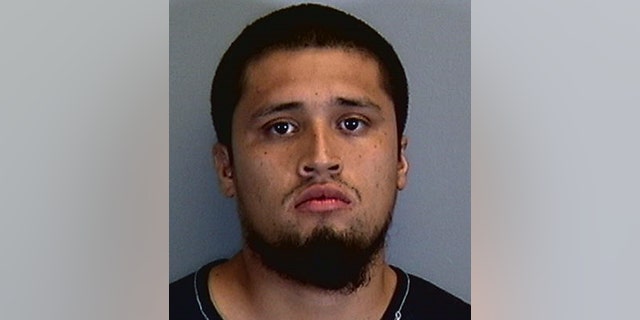 Police in Florida arrested a hungry 22-year-old man who allegedly pelted his mother with sausages because she accidentally bumped into him while making his dinner.
Hermes Callijas-Gasperin attacked his mother on October 8 in their Bradenton home, the Smoking Gun reported.
The food fight erupted when Callijas-Gasperin demanded his mom make him dinner, and she said she was busy.
When she did begin to cook his meal — sausages — she accidentally knocked into her son.
He threw the sausages at her, hitting her in the eye, and then put his hands on her neck and pushed her, the report said.