Florida soccer coach charged after allegedly running away with teen girl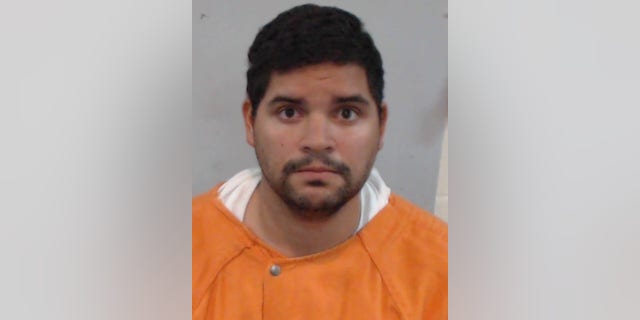 The former Florida soccer coach, who was found in New York with a 17-year-old girl he reportedly ran away with, has been extradited back to his home state and charged, according to court records.
Rian Rodriguez, 27, was charged Thursday with sexual assault and interference with child custody, both felonies, according to jail records. He's being held in the Columbia County Detention Center on $125,000 bond. If Rodriguez makes bail, he's prohibited from having any contact with the teen, Caitlyn Frisina, her family or any minors, News 4 Jax reported.
Rodriguez and Frisina were found in Syracuse, N.Y., on Dec. 1, about a week after she first disappeared on Nov. 25. A New York state police officer pulled the car over for a traffic stop and found the pair inside.
FLORIDA TEEN FOUND WITH SOCCER COACH IN NY WAS AFRAID TO LEAVE US WITH HIM, REPORT SAYS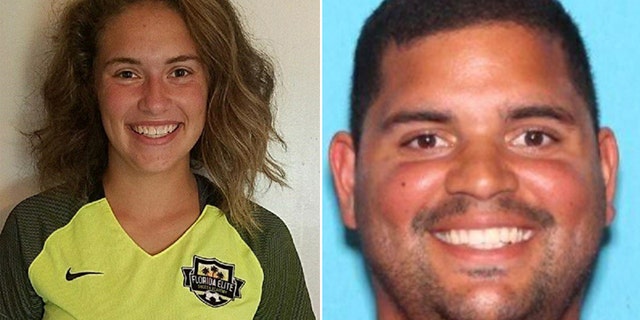 The teen was last seen at her parents' house in Fort White before allegedly linking up with Rodriguez – the head coach of the boys' soccer team at the high school she attended.
After police found the pair, Rodriguez was arrested in New York and held there until Florida authorities could collect him. The teen's parents flew to the area to pick her up and "had a very beautiful, wonderful, very emotional reunion," according to Frisina's mother.
According to court documents obtained by News 4 Jax, both Rodriguez and Frisina reportedly both revealed that they were in a sexual relationship.
POLICE: SOCCER COACH ARRESTED WITH TEEN HAD STARTED NEW JOB
After her disappearance, her parents also reportedly discovered sexual messages on Snapchat between the pair. The teen's friend later revealed to the worried parents that Frisina had previously "hooked up" with Rodriguez, according to an arrest affidavit.
But when Rodriguez wanted to leave the country with Frisina and go to Canada, the teen told a friend that "she didn't know how to get out of it" and feared "he would mess up her life."
If Rodriguez is convicted of both charges against him, he could face up to 35 years in jail, according to News 4 Jax.
The Associated Press contributed to this report.