Florida shooting suspect Nikolas Cruz reportedly warned student: 'You'd better get out of here'
Just before an expelled student allegedly opened fire at Marjory Stoneman Douglas High School in Florida on Wednesday, he reportedly warned a freshman student to leave as things were "gonna start getting messy."
Officials said Nikolas Cruz, 19, allegedly used an AR-15 semi-automatic rifle to shoot students, teachers and staff at the Parkland school as part of a plan which Florida Sen. Marco Rubio said was "designed & executed to maximize loss of life."
A freshman student at Marjory Stoneman High told Broward County's Sun Sentinel newspaper Thursday that Cruz warned him to leave the school before the massacre occurred.
"You'd better get out of here," 15-year-old Chris McKenna said Cruz told him. "Things are gonna start getting messy."
McKenna momentarily froze in place before quickly fleeing, he told the paper.
PARKLAND SHOOTING VICTIMS INCLUDE YOUNG STUDENTS, COACH WHO SAVED OTHERS IN FLORIDA HIGH SCHOOL
As he left, the student said he ran into football coach Aaron Feis unlocking a gate as he prepared for the school's dismissal.
"I told him I saw a gun," McKenna said he told the coach. "He said 'let me go check it out.' Then he drove me to the baseball field, dropped me off, and went back to the school. That's the last I saw of him."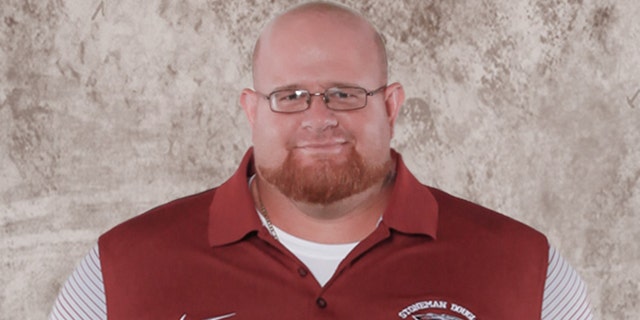 Feis, it was later reported, shielded students from the suspect's gunfire and ultimately died from his wounds.
"I'm in shock," McKenna said. "That's the only thing I can feel right now."
Before speaking to McKenna, Cruz traveled to the high school via Uber, Fox News confirmed. The ride-sharing company is working with authorities in their investigation.
Cruz, after apparently speaking with McKenna, allegedly shot his way through the high school, which he knew the layout of well.
One student told WJXT-TV that Cruz "knows the school layout, he knows where everyone would be at as of right now."
"He's been with us in fire drills, he's prepared for this stuff," the unnamed student said of the alleged gunman.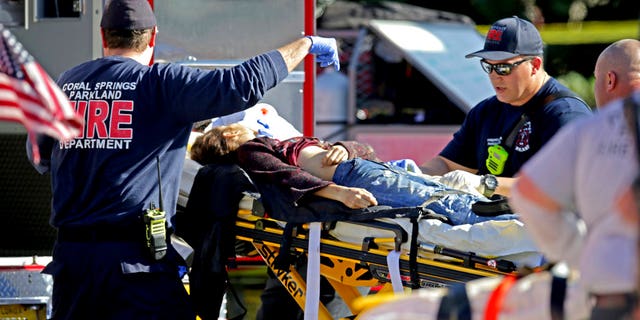 Armed with an AR-15 rifle, "countless magazines," and according to Florida Sen. Bill Nelson, a gas mask and smoke grenades, Cruz's alleged shooting rampage left 17 people — both children and adults — dead.
A report released from the Broward County Sheriff's Office said Cruz confessed to the shooting and told officials that after the attack, he decided to discard his AR-15 rifle and vest he was wearing to blend into the crowd of students.
NIKOLAS CRUZ 'SCHOOL SHOOTER' COMMENT REPORTED TO FBI MONTHS AGO, VLOGGER SAYS
Cruz, according to the police report, said he "began shooting students that he saw in the hallways and on school grounds."
Cruz was taken into police custody on Wednesday following the massacre, and on Thursday was charged with 17 counts of premeditated murder and ordered held without bond.
The Associated Press contributed to this report.