Florida sheriff defended after anti-heroin message compared to ISIS video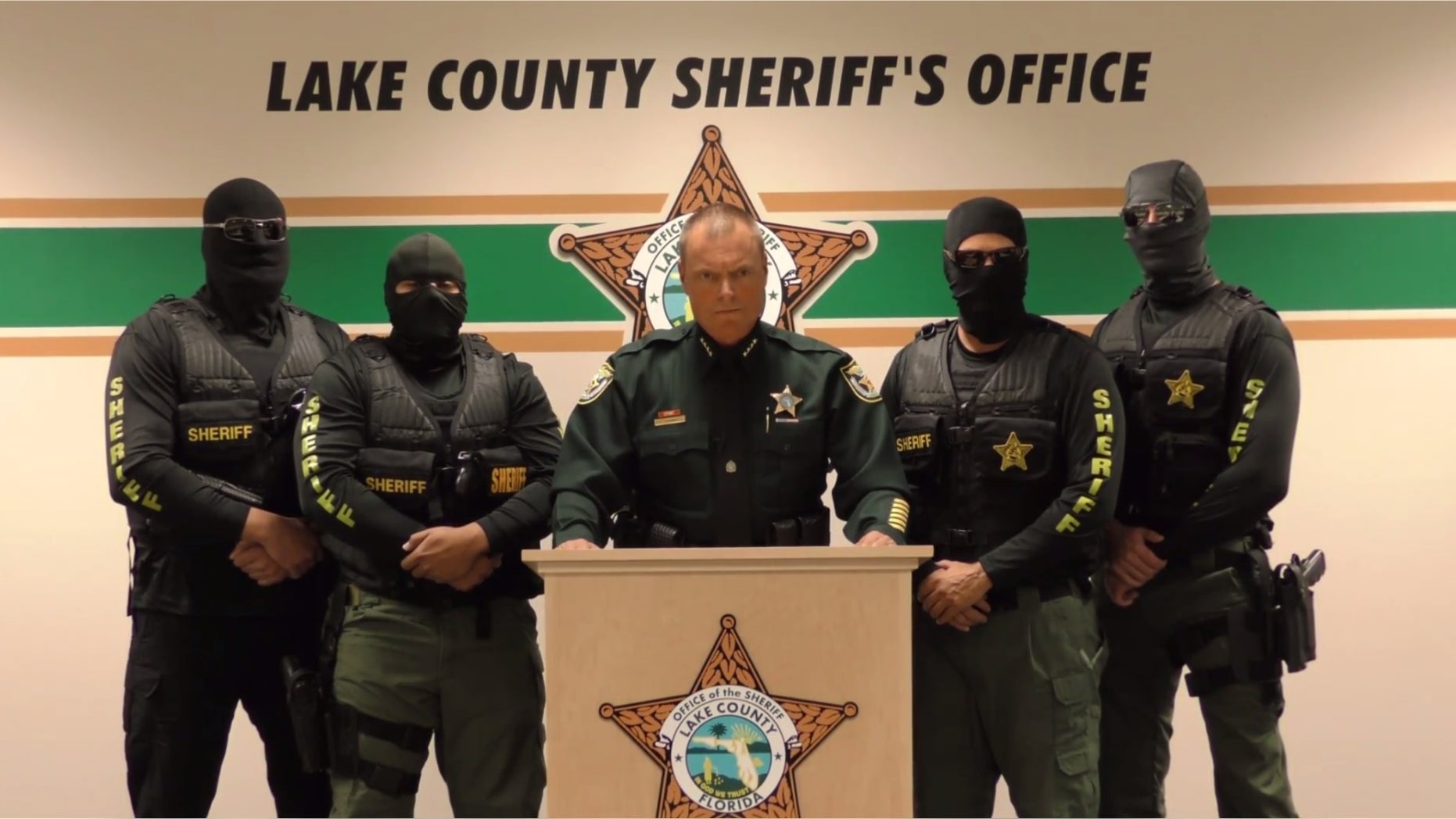 Critics on social media were quick to go after a sheriff in Florida for a new video that delivered a stern warning to heroin dealers, comparing it to Islamic State propaganda footage -- but supporters cheered his tough action.
Lake County Sheriff Peyton Grinnell was surrounded by four agents wearing black hoods and masks in the video published Friday on Facebook. He told the drug dealers: "We're coming for you. Run!"
WISCONSIN POLICE OFFICER TO ADOPT DOG FOUND TIED TO A TREE
The agents hid their identities because they were working undercover, Fox 13 reported. Grinnell said his team already had bought heroin, saying officials were "simply waiting for the arrest warrants to be finalized."
He also told the dealers: "Enjoy trying to sleep tonight."
FLORIDA DEPUTIES OUT OF WORK FOR HIDING STUN GUN MISTAKE, SHERIFF SAYS
The video drew some backlash online. One Facebook commenter wrote, "You can be firm and determined without going over the top and dressing like ISIS." And on Twitter: "These cops look like they're going to create a caliphate and behead moderate police officers."
Grinnell says he's received several calls about heroin overdoses in Lake County, which is west of Orlando in central Florida. He urged more people to call in anonymously.
"Wish PD's everywhere would do this. Those dealers SHOULD be charged with murder," a different commenter wrote. "Thank you!"
Grinnell also warned the dealers: "Enjoy looking over your shoulder and constantly wondering if today is the day we will come for you."
The video has racked up more than 600,000 views.
The Associated Press contributed to this report.