Florida prison gang riot: 6 corrections officers, 1 inmate hurt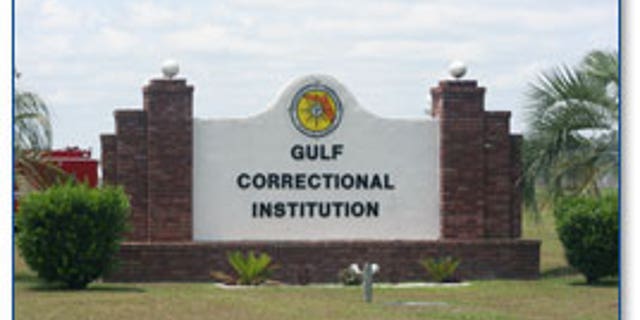 A prison riot in Florida -- reportedly involving several gangs -- injured six corrections officers and one inmate and forced the facility to go on lockdown, officials said Wednesday.
More than 20 inmates at the Gulf Correctional Institution were involved, according to reports. The prison is located in the Florida Panhandle, west of Tallahassee.
At 8:00 AM Wednesday an uprising comprised of more than 20 prisoners disrupted the Gulf Correctional Institution in Florida.
OFFICER STABBED IN NECK AT MICHIGAN AIRPORT
The injured were transported to local hospitals, according to a news release from the Florida Department of Corrections. None of the injuries was life-threatening. Once the riot got under control, the inmates involved were thrown in confinement ahead of a disciplinary review.
The incident, which involved inmates from multiple dorms involved supposed gang members, the Miami Herald reported. It was not the first outbreak of violence in the prison.
SPIKE IN GANG VIOLENCE NATIONWIDE
John Rivera, president of the Police Benevolent Association which represents state corrections officers, says "this has been building, and the bomb keeps getting bigger and bigger and more explosive for these men and women we ask to guard these prisons."
Much of recent gang violence could be a result of too few and less-experienced corrections officers, according to the Herald.
The men's prison has a maximum capacity of 1,400 inmates.
The Associated Press contributed to this report.