Florida nursing home where 8 died after Hurricane Irma previously cited for generator issues
The Florida nursing home where eight people died Wednesday in a scorching facility that lost its air conditioning after Hurricane Irma roared through had been previously cited by the state for having generator and maintenance issues.
The Florida Agency for Healthcare Administration, which regulates nursing homes in the state, conducted an unannounced recertification survey in February 2016 and found The Rehabilitation Center at Hollywood Hills "failed to maintain the emergency generator."
According to the state report, "the facility was not able to produce any written documentation to substantiate the emergency generator," and could not provide proof at the time that plans for a permanent generator had been submitted.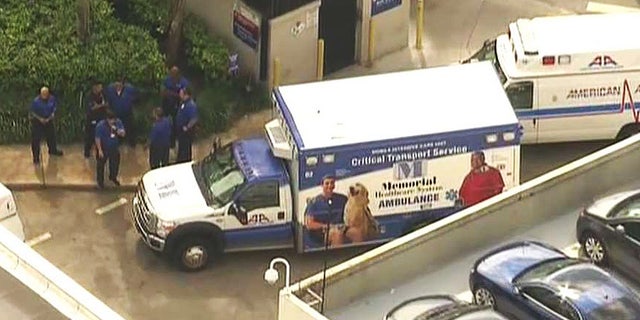 A subsequent visit in April 2016 by the state agency to the nursing home showed the issue was "corrected."
The Rehabilitation Center said Irma had knocked out a transformer that powered the air conditioning. Officials in Broward County said the home alerted officials Tuesday it had lost power, but when asked if it had any medical needs or emergencies, it did not request help.
8 DEAD DUE TO INTENSE HEAT, LOSS OF POWER AT FLORIDA NURSING HOME AFTER IRMA
After responding to three calls early Wednesday about patients there in distress, firefighters went through the facility and found three people dead and evacuated more than 150 patients to hospitals. By the afternoon, five more had died. The medical examiner's office said the victims were five women and three men, ages 70 to 99.
"It's a sad state of affairs," Hollywood Police Chief Tom Sanchez said at a news conference, adding that investigators believe the deaths were heat-related and said the building has been sealed off and a criminal investigation underway.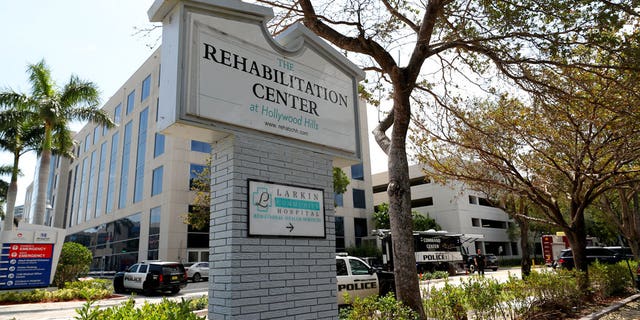 The chief said authorities have not ruled anything out in the deaths, including carbon monoxide poisoning from generators. He also said investigators will look into how many windows were open.
Raelin Storey, Director of Public Affairs for the city of Hollywood, said Wednesday a search warrant has been granted at the property, but not yet been executed by authorities.
Storey said investigators determined the facility had some power, however the buildings air conditioning was not fully functional so portable units were being used in an attempt to cool the facility.
"We are looking into temperature inside the facility, the staffing inside the facility and all the conditions inside the facility in the hours leading up to this situation," she said Wednesday.
One of the victims died Tuesday, and was transferred to funeral home. Storey said officials were made aware of that death as they began the investigation Wednesday after the other grim discoveries.
The facility's administrator, Jorge Carballo, said in a statement it was "fully cooperating with all authorities and regulators to assess what went wrong and to ensure our other residents are cared for."
"In compliance with state regulations, the Center did have a generator on standby in the event it would be needed to power life safety systems. The Center also had seven days of food, water, ice and other supplies, including gas for the generator," Carballo said. "Additionally, when the transformer powering the A/C went down, staff set up mobile cooling units and fans to cool the facility. Our staff continually checked on our residents' well-being -- our most important concern -- to ensure they were hydrated and as comfortable as possible."
The owner of the facility has not yet publicly commented on the deaths, but has a history of health care fraud charges.
In 2006, Dr. Jack Michel paid $15.4 million to settle claims after he and five others were accused of agreeing to send patients to his hospital in Miami, Larkin Community Hospital, for unnecessary treatment, the Department of Justice said at the time.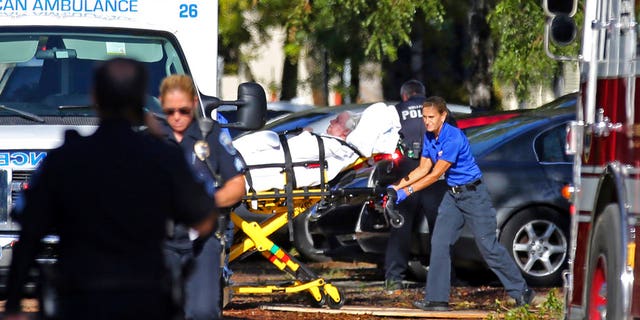 Requests for comment from Michel made by Fox News and several news outlets, including the Sun Sentinel and WPLG-10, were not immediately returned.
Florida Gov. Rick Scott said the deadly incident was "unfathomable," and vowed to punish anyone found culpable in the deaths.
Some family members told WSVN they found out about the deaths on the news, and did not receive a call from the facility.
"Nobody told us nothing. We don't know if she's dead or what," Flora Mitchell said. "They should let the family know what happened to their family."
Jacqueline Ventura, whose 83-year-old mother with dementia was evacuated from the facility, said her wasn't sure if her mother's roommate is alive or not.
"You got eight family members that are going to bury their family. They put them here for care and that's the care?" Ventura told Fox News. "They let them what, suffocate?"
Nursing homes in Florida are required by law to file an emergency plan that includes evacuation plans for residents. County officials released documents showing that the Hollywood facility was in compliance with that regulation and that it held a hurricane drill with its staff in October.
The Associated Press contributed to this report.