Florida man wields samurai sword during road rage incident, police say
An argument between spouses in Florida on Tuesday provided the sparks for a road rage incident -- that ended with the husband allegedly pulling a samurai sword on two brothers.

Police in Brooksville, located 50 miles north of Tampa, said the chain of events started after Daniel Seymour decided to go for a drive to blow off steam after he had a fight with his wife.
"Seymour said he was upset and he was taking his anger out on other people on the roadway," Chief of Police George Turner told FOX13.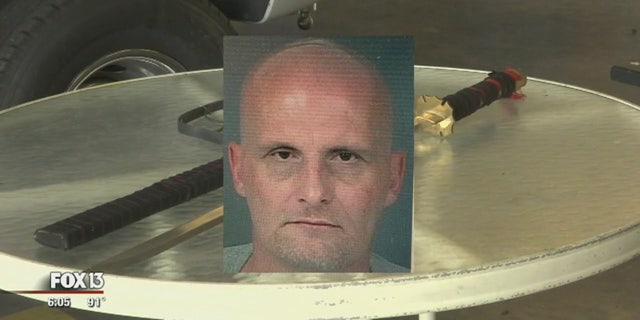 While Seymour was driving, authorities said he began slamming on his brakes to brake-check another vehicle directly behind him.
A passenger in the vehicle, Adrian Rivera, told FOX 13 his brother tried to drive around the car once the road widened, but Seymour sped up and struck their vehicle.
After the group exchanged words on the side of the road, police said Seymour went to his vehicle to pull out a sword. He then waved it at the brothers, threatening to kill them.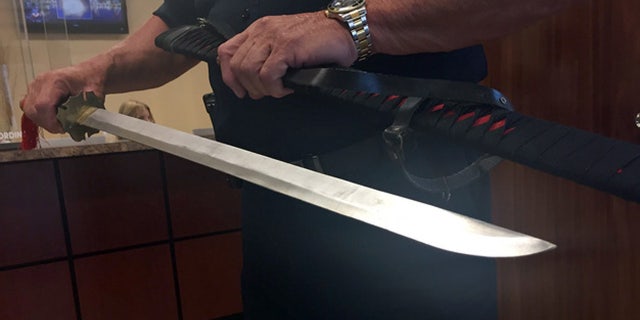 "We're on the phone with the cops and he grabs the sword and is like, 'you guys are f------ dead,'" Rivera said.
Police arrived shortly after Seymour picked up the sword, Rivera said.
"He got out, made about three steps with it and then turned around and threw it back in the trunk," he told FOX 13.
Authorities took Seymour into custody. He's been charged with aggravated assault, battery with a deadly weapon and reckless driving.
Turner told FOX13 he was just as surprised as the brothers to see the weapon.
"Nobody carries them around," he said. "Unless they've got something in mind."