Florida man who exchanged sexually explicit messages with 9-year-old sentenced to life in prison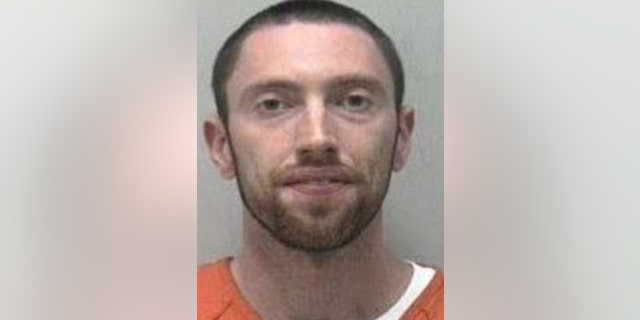 A Florida man was sentenced to life in federal prison on Thursday after pleading guilty to multiple child pornography and sexual abuse charges and it's thanks to a father more than 700 miles away who decided to search his 9-year-old daughter's smartphone.
Federal investigators said the Thomasville, North Carolina father searched his daughter's phone earlier this year and was shocked to find sexually explicit chatter between his daughter and a person called "Scott" on the "SayHi" application on her phone.
On May 30, the father contacted local police who brought in Homeland Security into the investigation, the Miami Herald reported.
PAIR USED CHILD IN PLAN TO MAKE AND SELL PORN, AUTHORITIES SAY
On the phone, investigators found that in the conversations, someone named "Scott" repeatedly asked for nude photos of the girl. At one point, after she sent him fully clothed snapshots and telling him her age, "Scott" said: "Aw, you're very pretty for your age, You look sexy in those pajamas."
Investigators said the girl eventually did send at least two photos exposing parts of her body. In response, "Scott" sent the victim "a child pornography video using SayHi" as well as a video of himself masturbating.
Using the SayHi profile and a linked username for the "Kik" app, investigators were able to track down "Scott," identifying him as Scott Trader, 32, of Port St. Lucie, Florida.
Investigators were able to uncover Trader's criminal history which included a 2012 arrest for promoting a sexual performance by a child, lewd behavior and possession of child pornography. The charges were dropped. Instead, he pleaded no contest and had withheld adjunction to felony child neglect.
In December of the same year, he was arrested for lewd behavior — molesting a victim under the age of 12. That case remains open, the Miami Herald reported.
TENNESSEE DANCE TEACHER ARRESTED ON SEX CHARGES INVOLVING TEEN
On June 1, Homeland Security investigators executed a search warrant on Trader's home and found 10 media storage cards, three phones, an external hard drive and a laptop all with child pornography, some of it involving a 2-year-old put in his care.
Investigators said since at least November 2014 through May 2017, Trader video recorded himself sexually abusing two minor girls entrusted to his care.
Trader distributed large amounts of these images to others online.
On Sept. 29, Trader pleaded guilty to enticement of a minor to engage in sexual activity; distribution of material containing visual depictions of sexual exploitation of minors; possession of matter containing visual depictions of sexual exploitation of minors; and production of material containing visual depictions of sexual exploitation of minors.
Trader was sentenced to life in prison on Thursday.
The Associated Press contributed to this report.