Florida man had grenade, explosive devices in parents' house, police say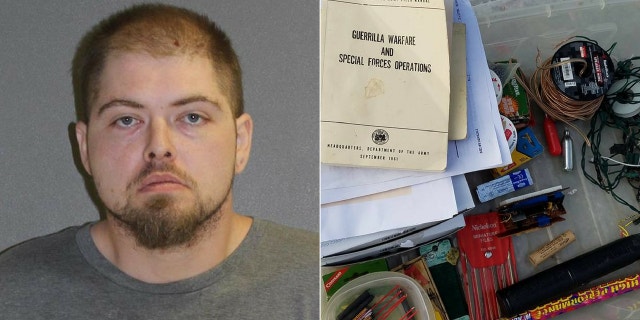 A Florida man who told officials he was anti-government and wanted to hurt first responders had explosive devices and substances in his parents' house that could cause a "significant destruction and loss of life," police said on Monday.
Christopher Langer, 31, was allegedly intoxicated and arguing with his parents just after 4 p.m. on Sunday when he said he placed explosive substances in a grenade, police said. His parents called police on the domestic disturbance, who responded to the call and contacted the bomb squad, prompting a more than 13-hour investigation.
"It was a tale of two homes," Volusia Sheriff Michael Chitwood said at a news conference on Monday. "When you first walk in, you say, 'I can't believe someone is in here making bombs.' And then you go into his room, which is absolutely deplorable that if I was a roach I wouldn't want to live in that room."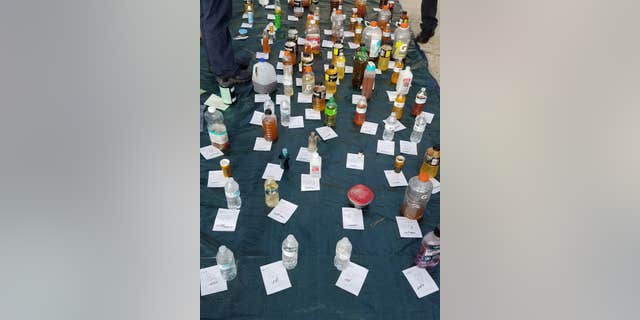 He added, "That was how despicable, feces and urine-filled, that room was."
Langer initially denied having a grenade, but then admitted he threw it outside and offered to lead investigators to it. A deputy found a pineapple-like grenade with a paperclip that prevented it from detonating, police said. Langer had allegedly purchased it at a supply store.
About 200 other containers were discovered inside the home. They contained unknown powders and acids — including nitric acid, sulfuric acid, sulfur — and other materials. Most of the bottles contained bodily fluids, not bomb-making materials that the bomb squad initially suspected.
Two other explosive devices were found and rendered safe. A fourth device also was being examined.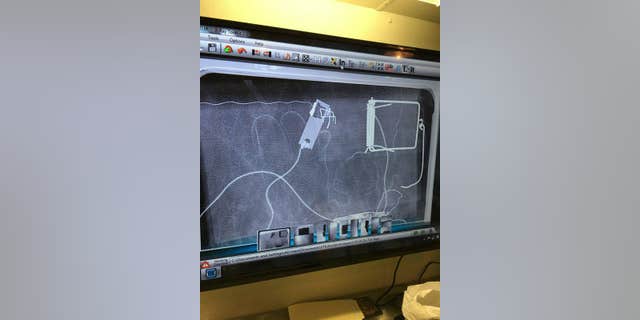 Chitwood told reporters he believed Langer was working on a delivery system and building a bomb. A SpongeBob SquarePants lunch box was found that appeared to be "booby-trapped" for an explosive device.
Langer was known to officials, who saved his life about two weeks ago when he overdosed on heroin. He was revived with Narcan, Chitwood said. Psychedelic mushrooms and marijuana were found growing in the home.
Langer told the bomb squad he is anti-government, against the system and was looking to "get even" by harming first responders, Chitwood said. He added Langer had a "white mask" associated with a group, though Chitwood did not name the specific organization.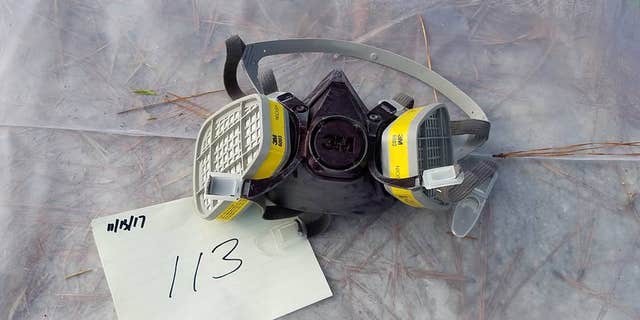 Langer's parents told police they didn't know their son was planning an attack or making explosive devices in their house.
Langer was arrested on charges of making and possessing a destructive device, but could face additional charges. He was held on $5,000 bail.