Florida man gets 3-plus years for trying to sell gold bar stolen in North Carolina truck heist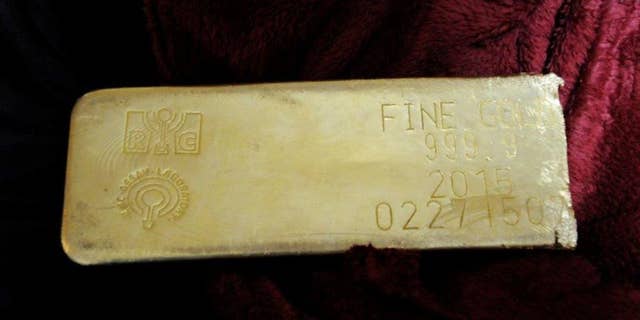 NEWYou can now listen to Fox News articles!
MIAMI – A Florida man has been sentenced to more than three years in prison for his involvement in the attempted sale of a gold bar stolen in a $4.8 million North Carolina truck heist.
A judge handed that sentence Tuesday to Miguel Bover, who pleaded guilty in July to an attempted extortion charge after his cellphone was used to make threats when the sale fell through.
Bover was not involved in the March robbery of 275 pounds of gold bars from a truck along Interstate 95 in North Carolina. But Bover admitted that he agreed to help unidentified people he knew sell one bar, seeking assistance from a Miami-area pawn shop owner.
The FBI was alerted when the pawn shop owner brought the bar to a metals refinery.
The truck theft remains unsolved.