Florida man charged with threatening Trump on Facebook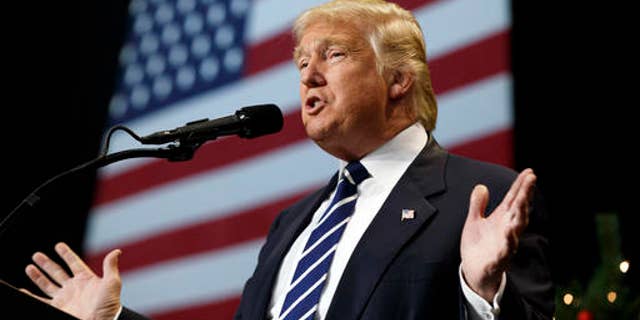 FORT LAUDERDALE, Fla. – A Florida man is in jail on charges that he threatened President-elect Donald Trump on Facebook.
The South Florida Sun Sentinel reports that a federal judge on Friday ordered Kevin Krohn held without bond until another hearing next week.
The Secret Service arrested the 59-year-old Krohn on Thursday at his suburban Fort Lauderdale home after agents say he posted at least two threats against Trump. In one, he allegedly wrote that he was glad President Barack Obama hadn't seized his guns "because I see a good use for one now" over a picture of Trump.
In another comment about Trump, he allegedly wrote "he will never last long" above a picture of a man holding a sniper rifle.
The Federal Public Defender's Office was appointed to represent Krohn.