Florida man accused of holding family hostage for 3 months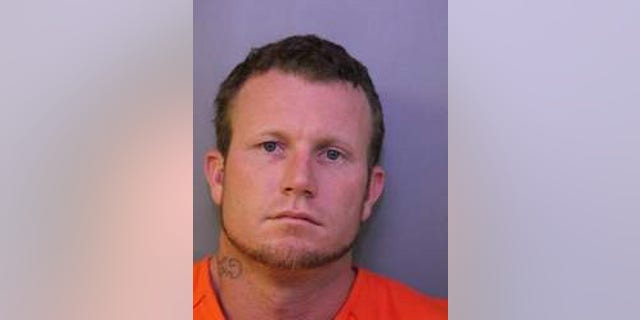 NEWYou can now listen to Fox News articles!
A Florida man was arrested Monday after being accused of holding five people hostage for three months.
The Ledger in Lakeland reported that Larry Gene Howard, 29, faces multiple assault, kidnapping, robbery and firearms charges.
Howard, of Haines City, was arrested Monday while hiding from law enforcement in a crawl space under the victim's home, the Polk County Sheriff's Office said. A man called 911 to report that he and his two nieces and nephews had been held against their will the day prior to Howard's arrest.
The man told investigators that a distant relative had come to visit him three months earlier and brought Howard with him. According to The Ledger, Howard returned two days later with his own four children and told the victim they would be staying. The victim said Howard threatened them with a shotgun. After Howard's arrest, investigators reported finding a shotgun at the home.
WFLX-TV reported that Howard let his girlfriend, Hanna Wright, move into the home, according to an arrest report.
The station reported that the Department of Children and Families officials and police came in search of Howard and his children in April. The agency took his children, while Howard was hiding under the home. Howard allegedly kept the victim's phone in order to keep him from calling for help.
Over the course of the hostage situation, Howard learned that the homeowner was receiving a monthly disability payment of $718. Howard forced the man to withdraw all of his money in the first month, while the suspect's girlfriend watched the nephews and nieces.
Howard would force the victim to do the same thing for the next two months. The suspect was driven by a man named William Stargel and another unidentified couple.
Howard is accused of holding a gun to the victim's head and telling him he was going to die Monday, WFLX-TV reported. Howard also allegedly told the man "something was going down today."
The victim told his nieces and nephews to sneak out of the home and he went with them and called police from a neighbor's home.
Along with the aforementioned charges, Howard is also facing a hate crime charge. He allegedly called the victim homophobic slurs while beating him, the arrest report said.
Howard has denied the charges, according to The Ledger.
The Associated Press contributed to this report.