Florida homeowners plagued by flock of federally protected vultures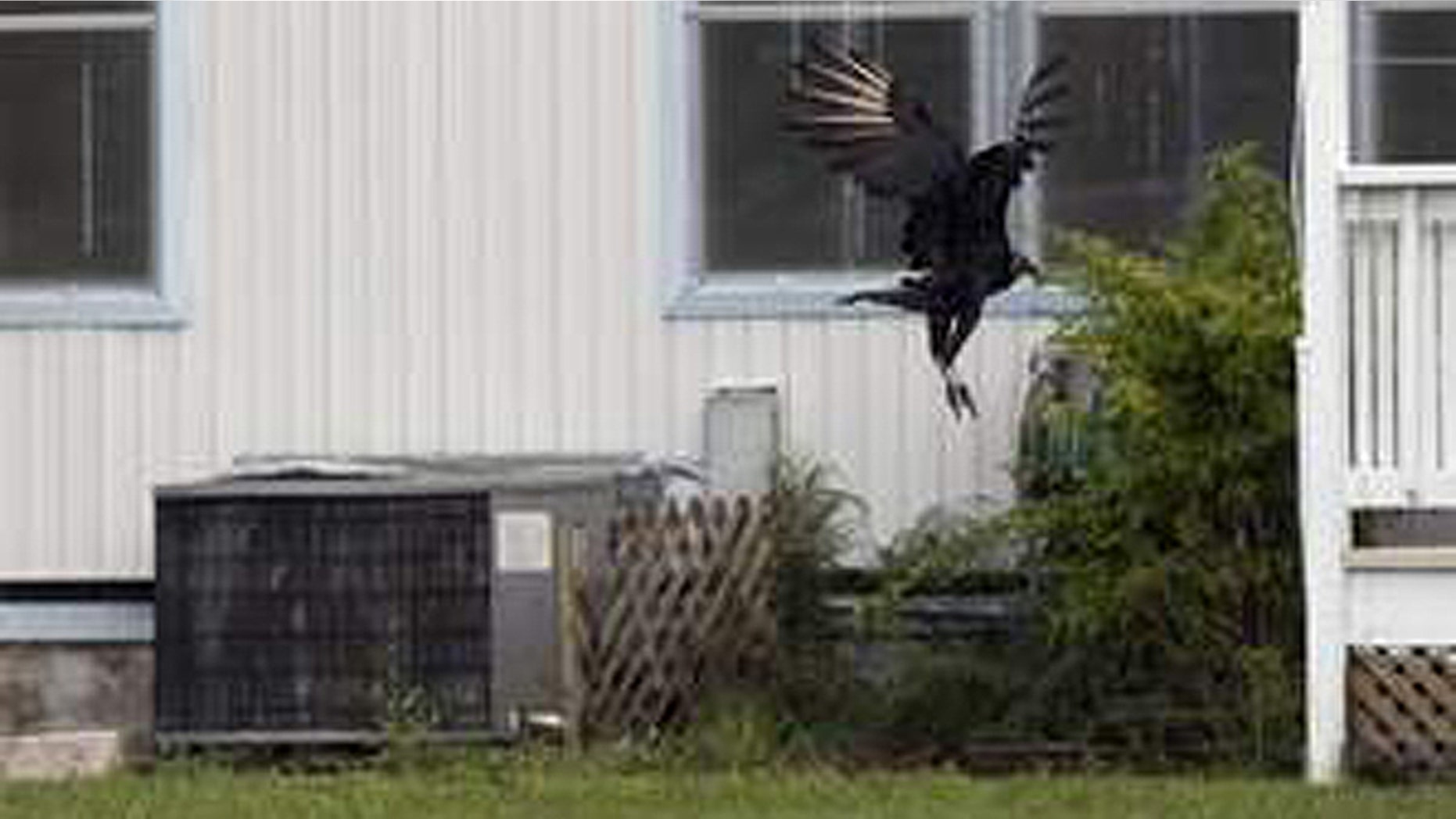 FORT MYERS, Fla. – When birds of a feather flock together, it's a major headache for Dave and Judy Harting -- but there's nothing the Florida homeowners can do about the gang of federally protected vultures that have overstayed their welcome.
The Hartings moved into their home last year, and so did nearly 50 vultures, who gather on the roof and deck and in the yard.
The couple had noticed the vultures in the neighborhood before they bought the home, but "we were told they would go away when someone lived there," Dave Harting told the Fort Myers News-Press.
Instead, the opposite happened. The birds leave behind feathers and droppings and scratch up cars when they land on them, and the Hartings have failed to shoo them away with spikes and whirligigs on the roof.
They even tied fishing line across the deck and installed a motion detector that emits a high-pitched squeal, but they're not allowed to take lethal action because the black vultures are protected by state and federal laws.
A neighborhood resident relations representative said she confirmed with a biologist that the bird's protected status means the most the Hartigs can do is to scare the birds and hope for the best.
"I spent about $400," Dave Harting told the News-Press. "I sort of have them trained not to land on the deck when someone is home."
A wildlife biologist interviewed by the News-Press offered some other suggestions, including a sort of makeshift scarecrow -- in this case, a lifelike mount of a vulture hanging upside down.
"It seems to bother the vultures," Gretchen Caudil of the Florida Fish and Wildlife Commission told the newspaper.
Dave Harting seems open to any suggestions.
"I have a Super Soaker I spray them with, and my neighbor has used firecrackers," he told the newspaper. "Maybe I'll use them, too."
Click for more from the News-Press.
The Associated Press contributed to this report.