Florida homeowner uses martial arts to stop alleged burglar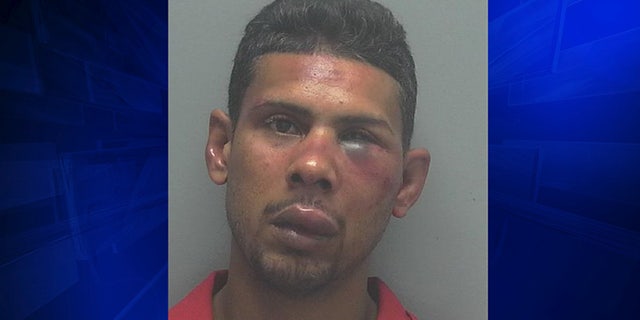 A Florida homeowner said he used his martial arts training to apprehend an alleged burglar who was stealing from his home.
Brian Burch told WBBH that he used his Brazilian jiu-jitsu training on Josue Ortiz after he found Ortiz stealing from his garage.
Burch said he walked into the garage to see Ortiz holding his jackhammer and airgun cases. Ortiz told him that his boss sent him to pick up tools from Burch's house. He then tried to flee.
MAN ACCUSED OF CARJACKING FEDEX DRIVER
That's when Burch said he stopped Ortiz with jiu-jitsu, which he studied for over 2 years.
A neighbor who saw the scuffle called police as Burch held Ortiz down.
Once police arrived, they said they found several of Burch's tools inside Ortiz's car.
"They told him he got exactly what he deserved," Burch told WBBH. "He had a broken nose."
Ortiz's broken nose and black eye were on full display in his mugshot after he was arrested and charged with grand theft and burglary.