Florida hit-and-run driver 'purposely' mowed down family, killing father, police say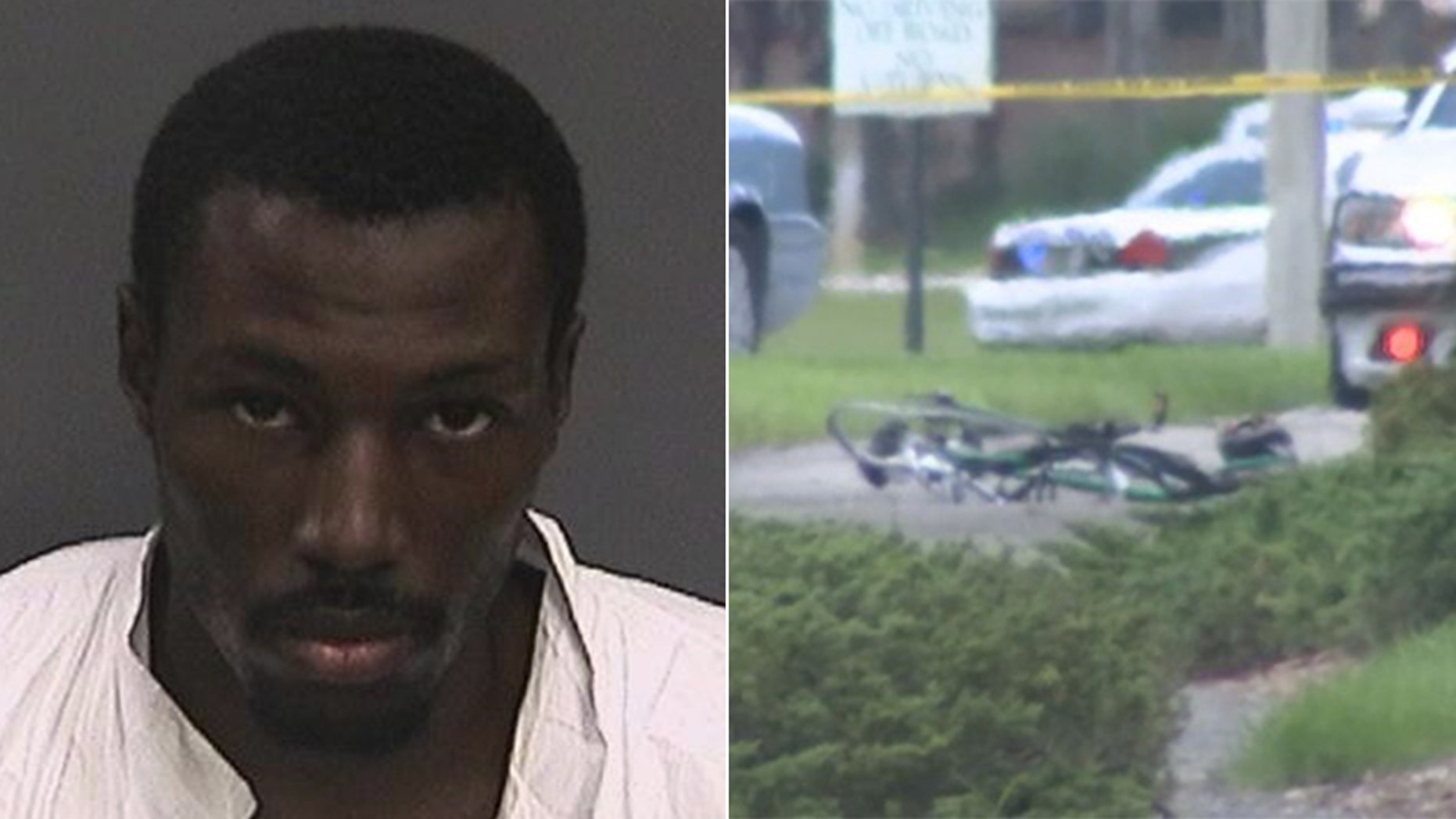 A Florida man who fatally struck a father and injured his two sons in what police are calling a "random" but "purposely done" hit-and-run attack is in custody Monday as investigators are trying to piece together a motive for the disturbing incident.
Police announced that Mikese Morse, a 30-year-old from Tampa, is now facing first-degree and attempted murder charges after striking the family – who were riding bicycles along a trail in the northern part of the city – with his car Sunday afternoon.
"This is definitely random and it was purposely done," Tampa Police Chief Brian Dugan said Monday. "We don't know why. He had no contact with the family."
The 30-year-old is an American track and field athlete who repeatedly qualified for the United States Olympic Trials, according to the Associated Press.
As an athlete, Mikese specialized in the long jump and attended University of South Florida in Tampa, where he won the Big East Championship for leaping 25 feet, seven-and-a-half inches (7.81 meters). He also attended the University of Miami and was a U.S. Olympic Trials finalist in 2008 and 2016, according to the AP.
Police identified the deceased as 42-year-old Pedro Aguerreberry. They said his youngest son, 3-year-old Bennett, suffered serious injuries, while his older son, 8-year-old Lucas, has non-life threatening injuries. Investigators believe that Morse had no connection to the family.
Witnesses of the crash told police they saw Morse driving his car in one direction before abruptly making a U-turn in the opposite direction, accelerating off the road at high speed and hitting the family as they enjoyed their innocuous bike ride, Dugan said.
In an arrest affidavit viewed by Fox 13, Morse admitted to mowing down the family on purpose. He was arrested Sunday night at his parent's home and police say a witness found his vehicle, patched up with duct tape to hide damage, two miles from the site of the hit-and-run.
"The suspect accelerated and intentionally ran over the victim," Dugan said. "He appears to be someone who is disturbed and investigators are still piercing that together."
Police say they are also looking into "disturbing" content Morse purportedly posted on his social media accounts in the days leading up to the hit and run. Police said Monday that Morse was recently hospitalized against his will for a mental evaluation.
"Yeah devil, this is all your fault, all your fault because you descended to Earth," he purportedly said in a video posted Sunday morning. "Why am I not in a state of harmony right now? Because of her evil."
The Associated Press contributed to this report.