Florida first responders rescued after live power pole traps them in car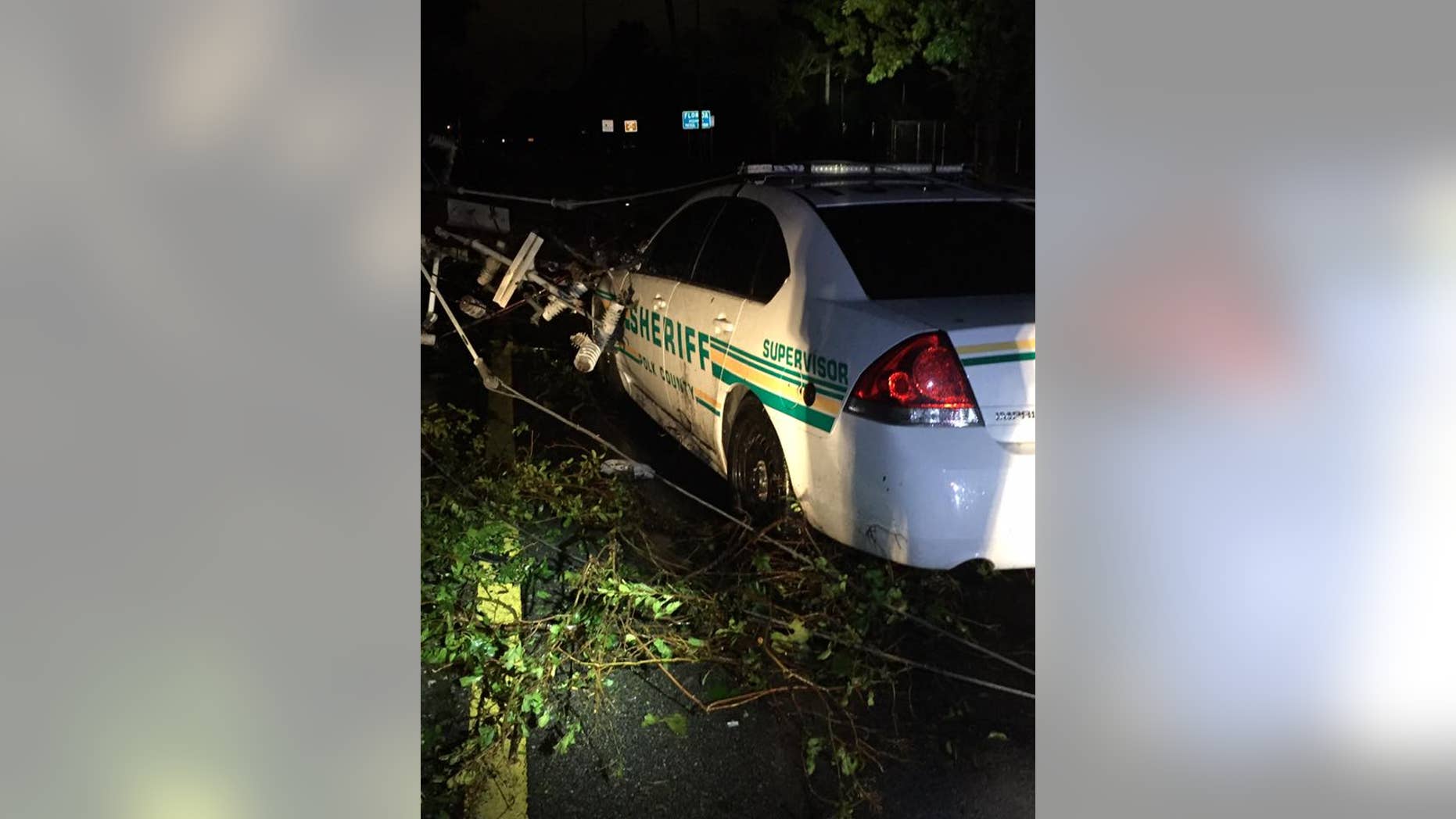 Two Florida first responders were rescued early Monday morning after a live power pole and electric lines crashed onto their patrol car, trapping the pair in the midst of Hurricane Irma's damage.
Polk County Sheriff's Officer Sgt. Chris Lynn and Polk County Fire Rescue Paramedic James Tanner Schaill were heading back to north Lakeland when the power pole toppled onto their moving car, trapping them for two hours, the sheriff's office wrote in a Facebook post. The duo had just dropped off an elderly patient at a medical center.
Neither Lynn nor Schaill were able to exit the car due to the risk of electrocution.
Lakeland Electric crews were eventually able to disconnect the lines and free Lynn and Schaill about 1:15 a.m.
The scary incident helped illustrate why the sheriff's office urged residents to stay in their homes as officials assessed the damage in the neighborhoods, including downed trees and power lines that were blocking roadway.
"Please be careful out there! We strongly recommend that citizens do not drive on roads unless it is necessary. Downed power lines are very dangerous. Debris on roadways is common," the office wrote on Facebook.
Live power lines pose a serious issue during hurricanes. A Houston man was electrocuted while walking in floodwaters caused by Hurricane Harvey last month. He was walking to his sister's house, treading through four feet of water, when he accidentally stepped on a live electrical wire.