Florida deputy reunites with 3-year-old girl he saved from hot car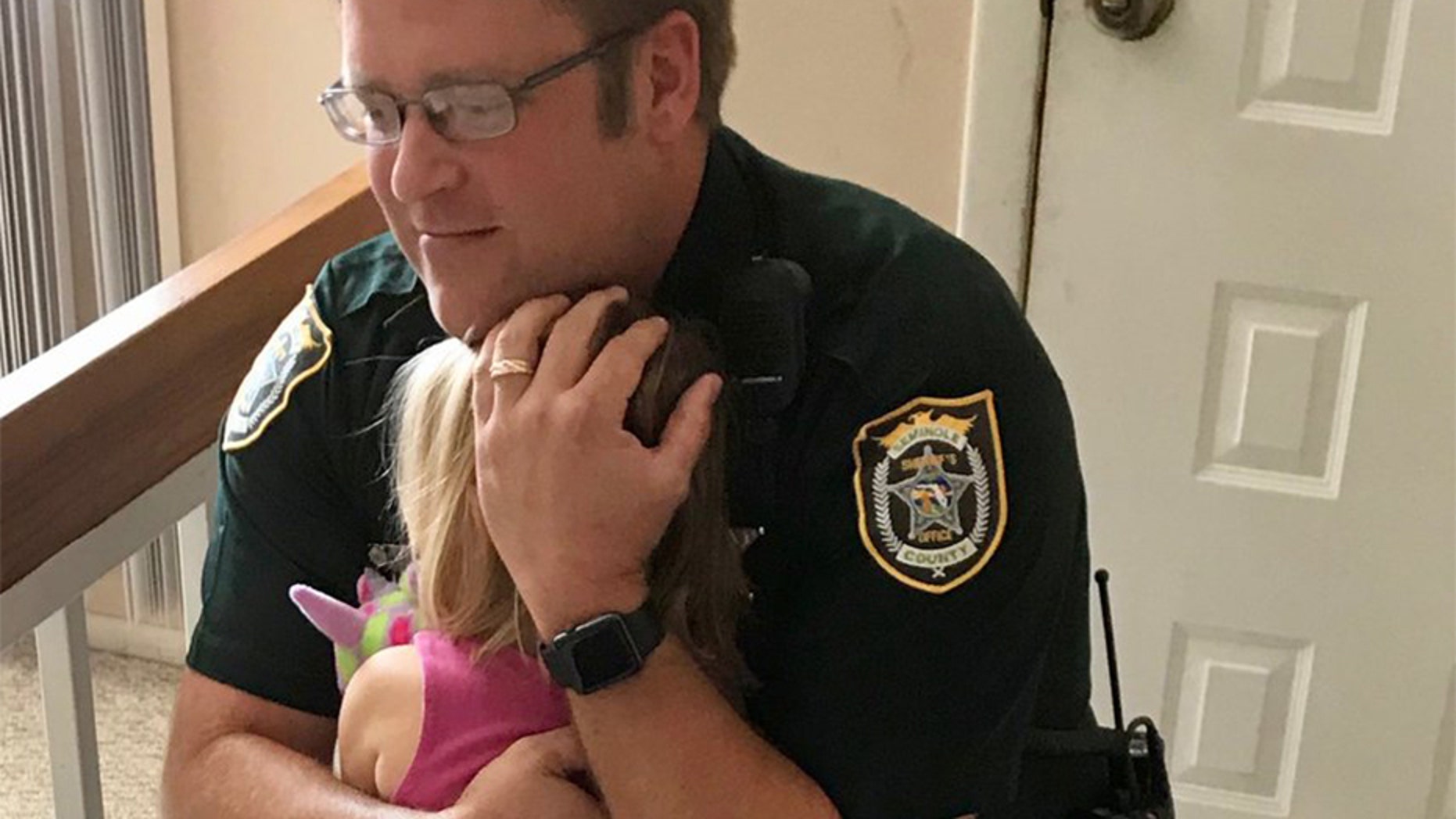 A Florida deputy reunited with a 3-year-old girl that he rescued after her mother allegedly left her alone in a sweltering car for more than 12 hours.
The Seminole County Sheriff's Office congratulated Bill Dunn alongside a photo it posted to its Twitter account Wednesday showing him and the girl.
"He pulled her out, put her under air conditioning in his cruiser, and rushed her to the hospital," the sheriff's office said, describing the events that happened Sunday in Sanford. "We're so glad she's made a full recovery. Well done, Dunn!"
The child's father called the sheriff's office to thank Dunn, who had asked to meet the girl, according to Fox 35 Orlando.
"It was good for me, it was healthy for me to be able to see her healthy and up running and acting like a three-year-old should act," Dunn said.
Police told the station that the girl's mother called 911 on Sunday, claiming that someone stole her car and daughter. But when they arrived, they found that the mother had actually left the girl – who was "sweaty and limp" -- strapped into her seat after heading out the night before to buy liquor.
The mother has since been arrested and reportedly faces charges of child neglect with great bodily harm.