Florida day care slaps parents with lawsuit for negative review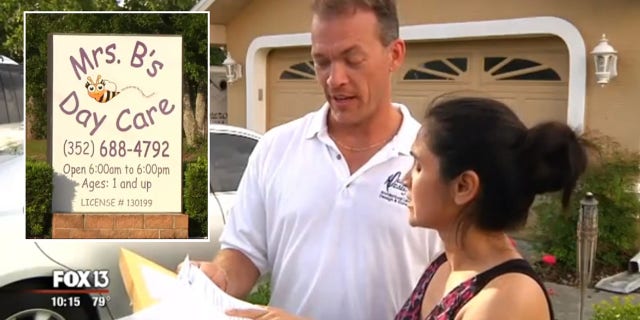 A Florida day care is suing a couple after they allegedly posted a false, negative review online about their two-year-old child being bitten by another child.
Mrs. B's Daycare, in Spring Hill, lawyered up just days after parent, Daniel Dameron, posted multiple reviews of the child care center on several websites, FOX 13 reported.
"I tried not to chuckle because it was just so absurd," Dameron told FOX 13 after receiving the lawsuit from the nationally accredited daycare that has been in business for 24 years. "You're supposed to be able to write these reviews because you're supposed to be able to alert the public as to a good or bad business."
The couple said their daughter was bitten several times by another child at Mrs. B's but were ignored.
"All I got was a shrug of the shoulders and, 'if you don't like it, that's just the way kids are. You can take your daughter and go somewhere else,'" the parent said.
Dameron's post started with "warning: child endangerment and abusive environment," along with several paragraphs.
The lawsuit demands up to $15,000 in damages Mrs. B's incurred as a result of the negative review, but the couple's lawyer said it's their right.