Florida couple built drive-thru window at mobile home to sell drugs: cops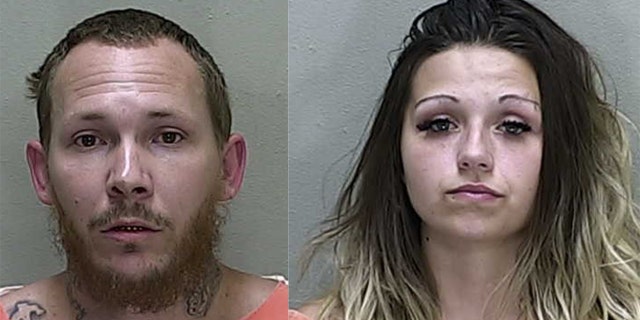 A Florida couple was arrested last week after they were caught allegedly selling drugs out of a drive-thru window they constructed out of the side of their mobile home.
William Parrish Jr. and McKenzee Dobbs of Ocala, Florida, were arrested on August 23 after investigators raided their mobile home following reports of four drug overdoses in the area, WFTV reported.
Ocala Police said the couple had turned a kitchen window into a drive-thru so customers would not have to constantly enter and exit their home, potentially drawing unwanted attention, WFTV reported. The house had signs directing people where to drive and indicated whether it was open or closed, police said.
"We were seeing some overdose incidents that were happening in this particular area, specifically at this particular location," said Ocala Police Capt. Steven Cuppy. "There [were] some heroin sales that were going on there. Subsequently, through the investigation, we were able to determine that product was laced with fentanyl."
PENNSYLVANIA MOM CHARGED AFTER GIVING TODDLER FENTANYL-LACED DRINK IN SIPPY CUP, POLICE SAY
Parrish, 32, was charged with driving under the influence, keeping a dwelling used to sell drugs, possession of drugs with intent to sell and resisting arrest without violence, according to Marion County Sheriff's Office inmate records.
Dobbs, 20, has been charged with keeping a dwelling used to sell drugs, possession of drugs with intent to sell, possession of fentanyl and possession of fentanyl with intent to sell, court records show.
CALIFORNIA GIRL, 15, RAN POT SHOP OUT OF HER BEDROOM AND MOM ALLOWED IT, INVESTIGATORS SAY
William Parrish Sr. told WFTV his son had been "trying to get himself straightened out" and maintained reports of overdoses were a "lie."
Ocala is located inland, about 66 miles west of Daytona Beach.