Florida cops capture large cat-eating python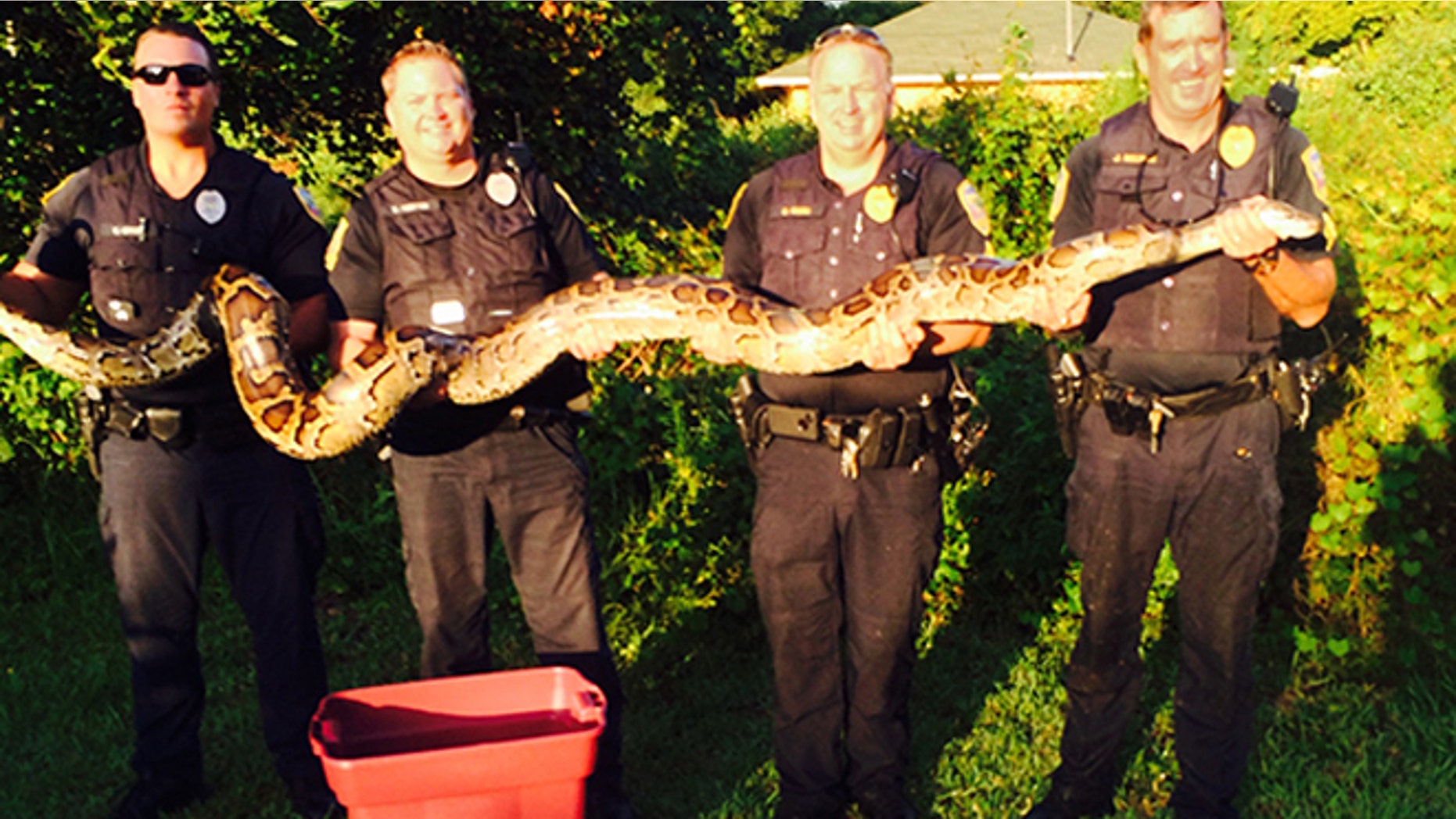 Florida cops are reporting the capture of a large snake who neighbors suspect was feasting on their cherished feline pets.
Port St. Lucie police officers nabbed the 12-foot, 120-pound Burmese python Friday after responding to reports of an extremely large snake on a block with homes. Police said the python killed one neighborhood cat and may be responsible for the recent disappearance of several others.
WPEC-TV in West Palm Beach said Sgt. John Holman found a dead cat and then found the snake hidden in waist-high brush. Other officers responded to help him remove the snake.
Florida banned Burmese pythons in 2012. Police said the captured python belonged to an owner who had a license to keep it.