Florida beachgoer who took queen conch shells sentenced to 15 days in jail: report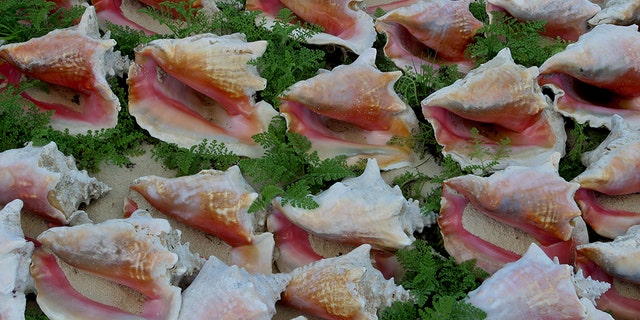 A 30-year-old woman from Dallas, Texas, is facing more than two weeks of jail time next month after removing protected conchs from the water last summer, the Florida Keys Keynoter reports.
A Florida Fish and Wildlife Conservation Commission (FWC) officer nabbed Diana Fiscal-Gonzalez at a Key West home in July 2017 after someone reportedly witnessed the woman cleaning off the mollusks.
The officer said he found the conchs in plastic bins and transported them back into the ocean, with the majority of them alive, according to the newspaper.
LOUISIANA MAN ARRESTED AFTER DIALING 911 TO SEE IF HE HAD ACTIVE WARRANTS, POLICE SAY
Fiscal-Gonzalez allegedly intended for the 40 seashells to be gifts.
On Friday, she pleaded no contest and told a judge she wasn't aware it was against the law to take them, the report said.
She was sentenced to jail for 15 days and given 6 months probation in addition to paying $268 in court costs and a $500 fine, according to the newspaper.
MILLENNIALS OUTRAGED AFTER BASEBALL TEAM ADVERTISES 'MILLENNIAL NIGHT' WITH AVOCADOS, PATRICIPATION RIBBONS AND NAPPING STATIONS
The Florida FWC says people can legally collect seashells, but the shells can't contain a living organism.
"It is not unlawful to possess queen conch shells in Florida as long as the shells do not contain any living queen conch at the time of collection, and so long as a living queen conch is not killed, mutilated, or removed from its shell prior to collection," the agency explains on its website.