Florida beachgoer drowns after rescuing his wife from rip current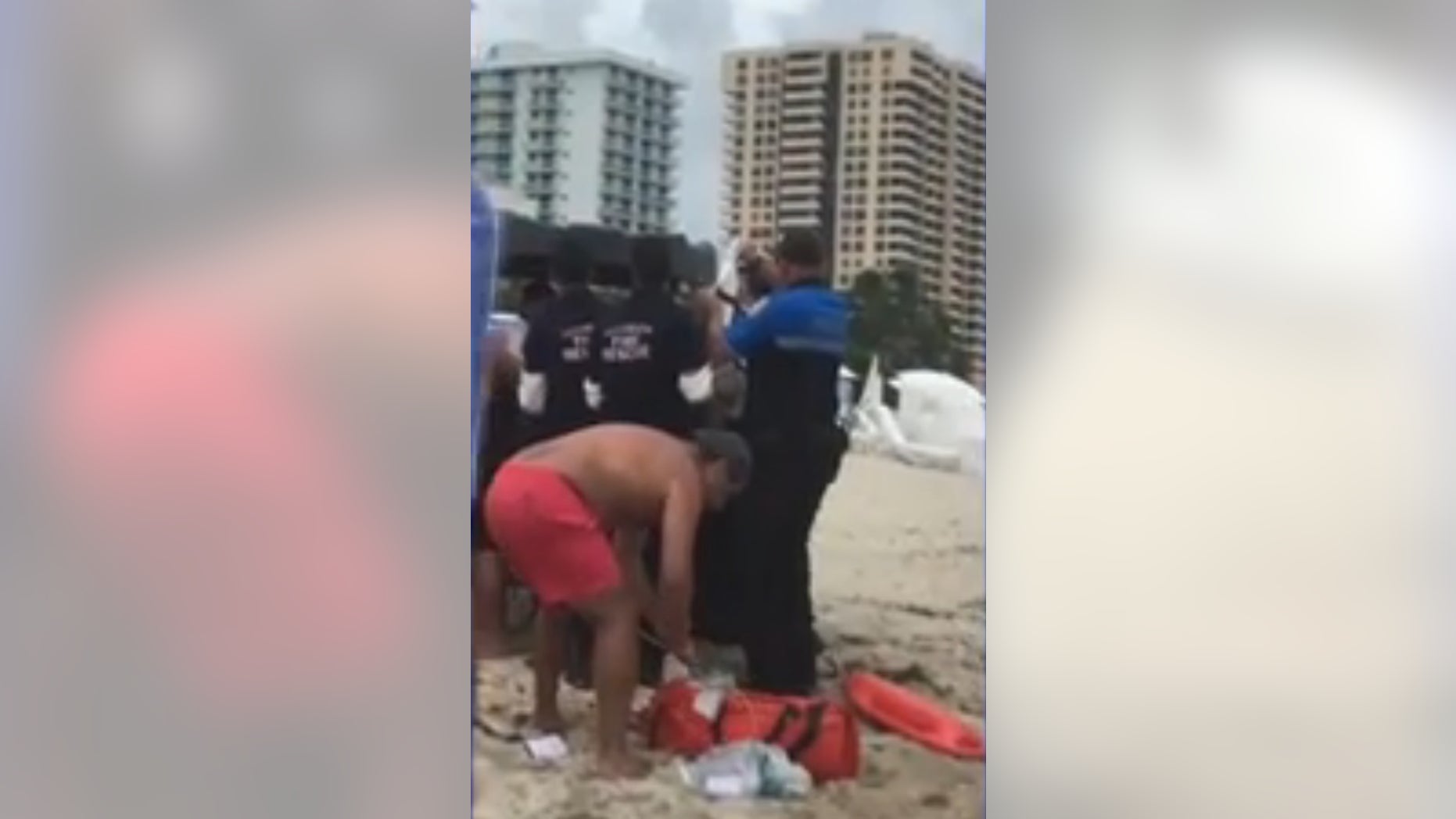 A day at the beach took a tragic turn when, officials said, a man visiting from Fort Myers, Florida got caught in a rip current on Miami Beach while trying to render aid to his wife.
Miami Beach Fire Rescue responded to a 911 call about the incident on the beach, just after 2 p.m. Sunday.
According to investigators, the 34-year-old victim and his wife were swimming along the shore when the rip currents picked up. The man tried to help his wife when she began to drown, but moments later, he was swept away.
Cellphone video captured the chaotic moments the man was pulled from the water unresponsive as beachgoers crowded around and stared in disbelief. By the time rescue crews arrived, he was unconscious and not breathing.
Paramedics administered CPR as the man was rushed to Mount Sinai Medical Center, but they were unable to resuscitate him. He was pronounced dead on arrival.
The victim's wife was not hurt. Officials have not released the man's name.